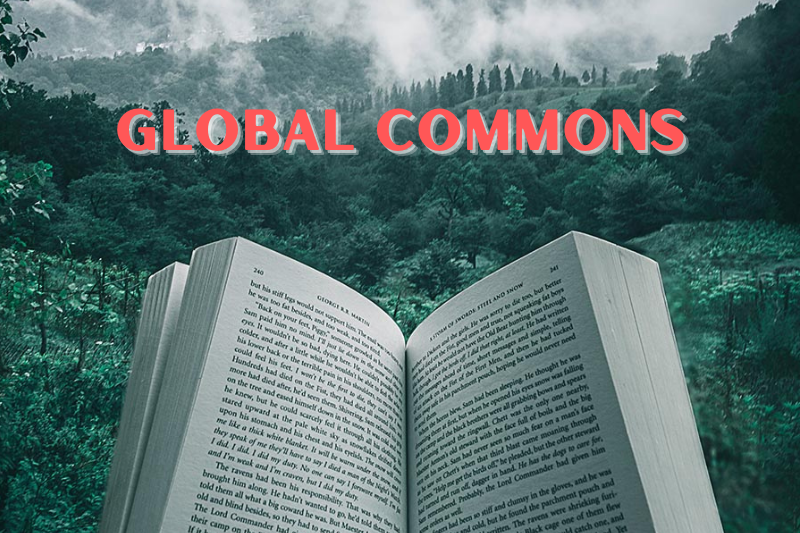 Online Learning
OSUN Global Commons Seeks Student Editorial Team
Deadline Expired on October 31, 2021
Global Commons
is a new online literary and news publication uplifting student voices and ideas on issues related to sustainability and climate, inequalities, human rights, global justice, global public health, arts and society, and liberal arts and sciences. It is a program generated by OSUN's
Student Life Initiatives Project.
Global Commons seeks to hire a diverse team of five student editors for its inaugural edition, due for publication in spring semester 2022.
The editing team is responsible for all aspects of the publication, from submission solicitation and review; to design and dissemination of the final product. The editing team will report directly to the core team members of the
Commons
.
We publish a free and open exchange of student work pertaining to these thematic areas and encouraging new ways of thinking and problem-solving in our global society. Global Commons is created and developed by college and university students from the Open Society University Network and will publish twice a year. Students are encouraged to write and publish in any genre or language while also developing as writers, leaders, and global citizens.
We seek a
Managing Editor
to maintain the overall vision and scope of each digital issue. The Managing Editor will manage the budget and timeline of production—from submission solicitation through polishing and release. The Managing Editor works closely with their team to collect content to publish writing from across the network. This position receives coaching and guidance from a faculty advisor and receives a stipend of US $1,000 per academic year. Experience with project management and/or prior editorial and publication experience is preferred, but not required.
We seek a
Design Editor
to organize the content of the issue into the layout of the website or e-reader. The Design Editor will collaborate with the managing editor to define the scope and vision of the finished product. The Design Editor will also communicate the expected publication timeline to meet release deadlines with editors. The Design Editor solicits potential themes or other unifying design ideas from editors as they interact with submissions. They upload digital information, test and design appearance and user interface, as well as manages back issues and archives. Stipend for this position is US $1,000 per academic year. Prior publication and/or web design experience is preferred, but not required.
We seek three
Content Editors
to serve as coaches for contributors' content creation and to work with prospective contributors to provide constructive feedback to improve submitted pieces. The Content Editors work closely with the Managing and Design Editor to create the publication from start to finish. Stipend for this position is US $750 per academic year. Prior editorial and publication experience is preferred, but not required.
Deadline for applications for all positions is Sunday, October 31, 2021.
---
Cross Reference:
Apply,Apply, Opportunities,Online Learning