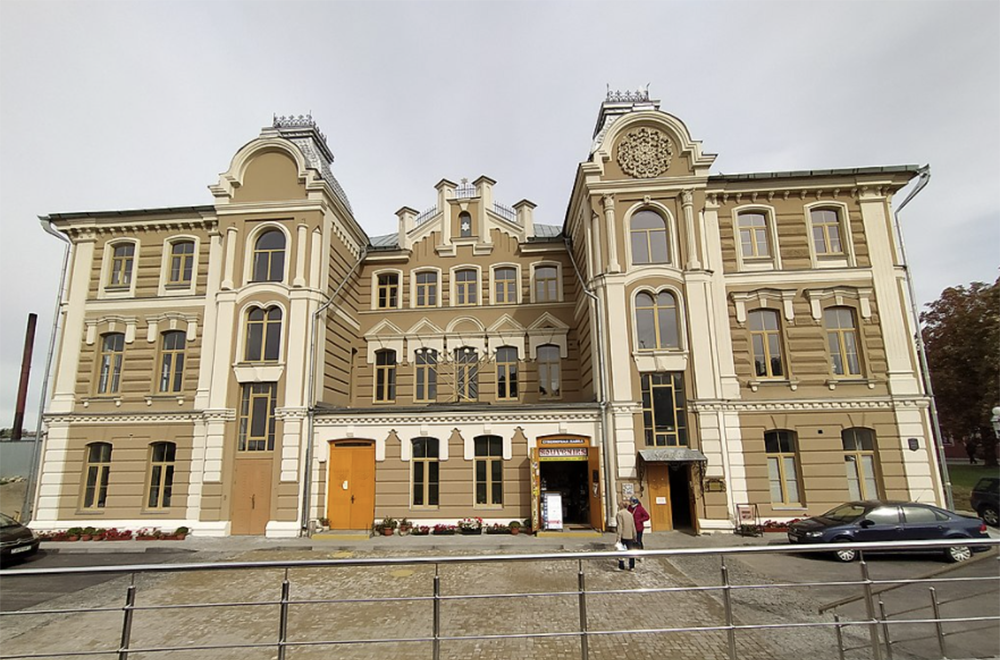 "Extermination" Installation Premiere
Saturday, November 27, 2021
11:00 am – 12:30 pm
EST/GMT-5
Online Event

11 am New York l 5 pm Vienna
European Humanities University (EHU) and the Center for Belarusian Community and Culture in Vilnius will host a premiere presentation of "Extermination" — an audiovisual installation about the Great Synagogue of Grodno.
Kseniya Shtalenkova
(lecturer in the Academic Department of Humanities and Arts at EHU, Philosophy PhD candidate) is the project curator and
Viktoryia Bahdanovich
(fourth-year student of the BA program in Visual Design) is the project production designer and executive producer.
The Great Synagogue of Grodno was constructed in the 16th century and was rebuilt many times after devastating fires. The Synagogue was selected as a candidate for UNESCO World Heritage Site in 2007. The "Extermination" audiovisual installation is a monologue on the history of the place as well as an individual experience of a person in time and space.
The installation has been created as a part of the project on "Preservation and Actualization of Former Synagogues in Belarus for the Benefit of Local Communities" by
Stsiapan Stureika
, Professor of Humanities and Arts at EHU. Project research conducted for the work on the installation was conducted with the participation of EHU students.
The presentation will be delivered in Russian with English subtitles in English. Kseniya Shtalenkova and Viktoryia Bahdanovich will be on hand to discuss the project in Belarusian, Russian and English.
This is an online event.
Register via Zoom.
The event will be also streamed online via
EHU's Facebook page
.
Deadline to register is November 26
---
Website:
https://docs.google.com/forms/d/e/1FAIpQLSf0klrUo-gRTtcxejWBDs5u0TUl33R4AR3o_KTV1fYPpfyN9w/viewform