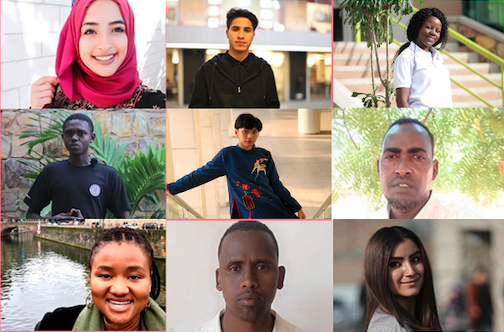 Global Fellows
Call for Applications: Global Engagement Fellows 2022-23
OSUN's Civic Engagement Initiative is excited to announce a call for the 2022 - 2023
Global Engagement Fellows
Cohort to help promote and coordinate civic engagement projects across OSUN.
Successful applicants will work closely with the Global Fellows Coordinator, the Lead Global Fellows, and the civic engagement coordinator from their network institution, serving from March 2022 - May 2023.
For this role, we are accepting global fellow applications for two roles: network builders and campus leaders.
Global Engagement Fellows will have demonstrated leadership in terms of developing and sustaining a civic engagement project and demonstrate an aptitude for working with others within their institutions and communities.
All successful fellows will receive:
1- A certificate of completion
2- $1,000 USD one time stipend (funding will be directed through home institutions and must comply with all relevant national laws) for their work over the course of their position term.
3- Fellows will also be eligible to apply for additional project funding and opportunities through the OSUN Civic Engagement Initiative.
Questions? Write to
Zarlasht Sarmast
.
Deadline to Apply is March 1
---
Cross Reference:
Application,Opportunities,Global Fellows
Deadline Expired on March 1, 2022