Womenity Club: Educating and Empowering for Gender Equity in Palestine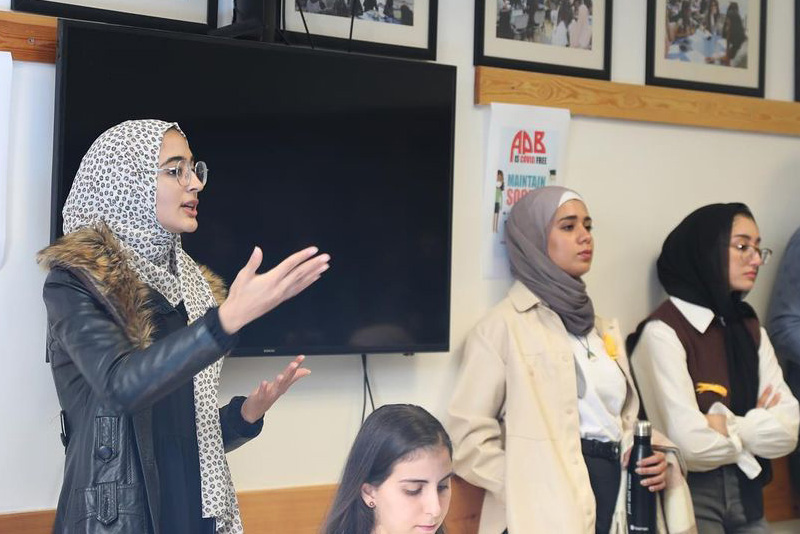 OSUN Student Global Engagement Fellow
Sundus Al Fararja
thinks that the limited number of women in decisionmaking positions throughout Palestinian institutions is one of the main obstacles to women and girls claiming their equal rights. In 2018, only 5% of representatives in the Palestinian government's Central Council were women and in 2019, only 11% of the board members of Palestinian universities were women, according to the Palestinian Central Bureau of Statistics.
Citing these troubling statistics, Al Fararja, a junior studying Human Rights and International Law at Al Quds Bard College, started
Womenity Club
in 2021, with the mission of educating Palestinian women and girls on their social, economic, and political rights. She hopes that the club's group discussions, taking place over the two-year duration of the project, will help build self-awareness among students so they can become more socially empowered and can combat gender-based discrimination and violence in Palestinian society.
Organizing the club with the assistance of three colleagues and 20 volunteers, she aims to mobilize a large group of student leaders (both male and female) who can effectively amplify the voices of women and girls, advocate for their rights, and achieve gender-balanced justice under Palestinian law.
The club's first sessions took place last fall, focusing on teaching students the foundational tools and methods for conducting effective dialogues about rights fulfillment. Subsequent sessions examined specific rights and the laws that either empower women to claim such rights or the loopholes and deficiencies that stand in their way.
The club's well-attended discussions grappled with the legal obstacles preventing women from fully exercising their rights to learn and to work; motherhood and paternity and how traditional gender roles imposed on women and men can cause discrimination; and women's freedom of choice in matters related to romantic partnerships, access to abortion, and ability to travel.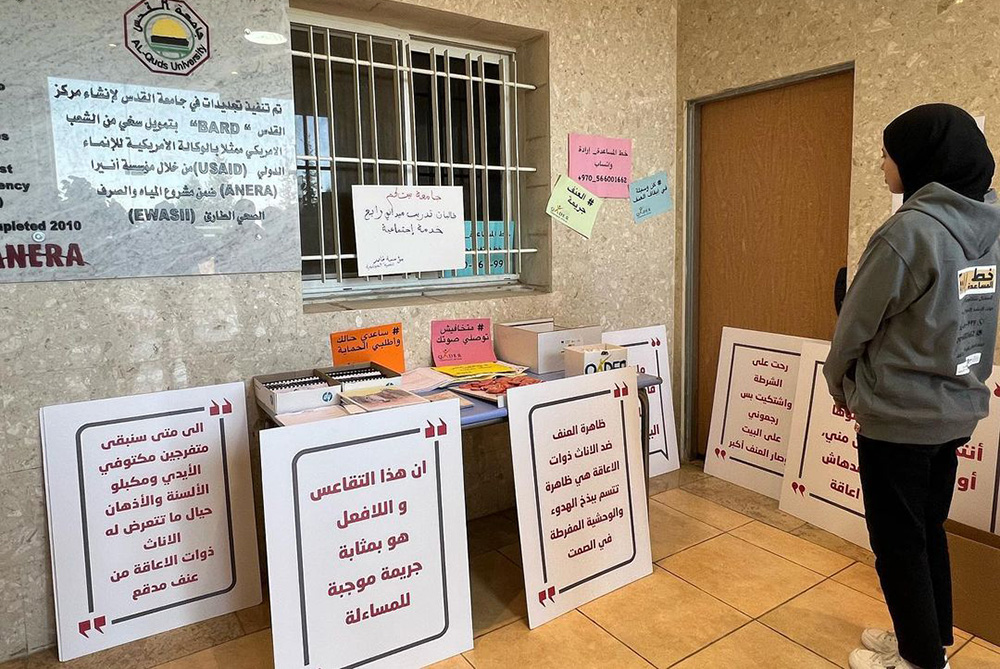 Al Fararja claims that one significant problem with Palestinian Basic Law is that it is partially derived from traditional tribal law and cultural customs, leading to an unclear definition of discrimination against women. In addition, a male-dominated environment in education and in the workforce creates an imbalance that further marginalizes women in those public arenas.
Al Fararja hopes that the ongoing discussions hosted by Womenity will empower students so they might have enough confidence to bring their appeals for gender equity to the public sphere. Starting in February, club sessions will include discussions on marriage and women's property rights; custody rights; and political participation.
"In the spring semester, I hope to establish a firm foundation of knowledge for club members so we can use it outside of our meetings," says Al Fararja. "I aspire to emerge from this two-year project with conscientious student leaders who understand their rights well enough so they can demand them and gain them," she says.
Find out more about Womenity Club via their
website
and
Instagram
.
Post Date:
01-11-2022