OSUN Courses Provide Pathways to Expanded Skills, Disciplines, and Community Engagement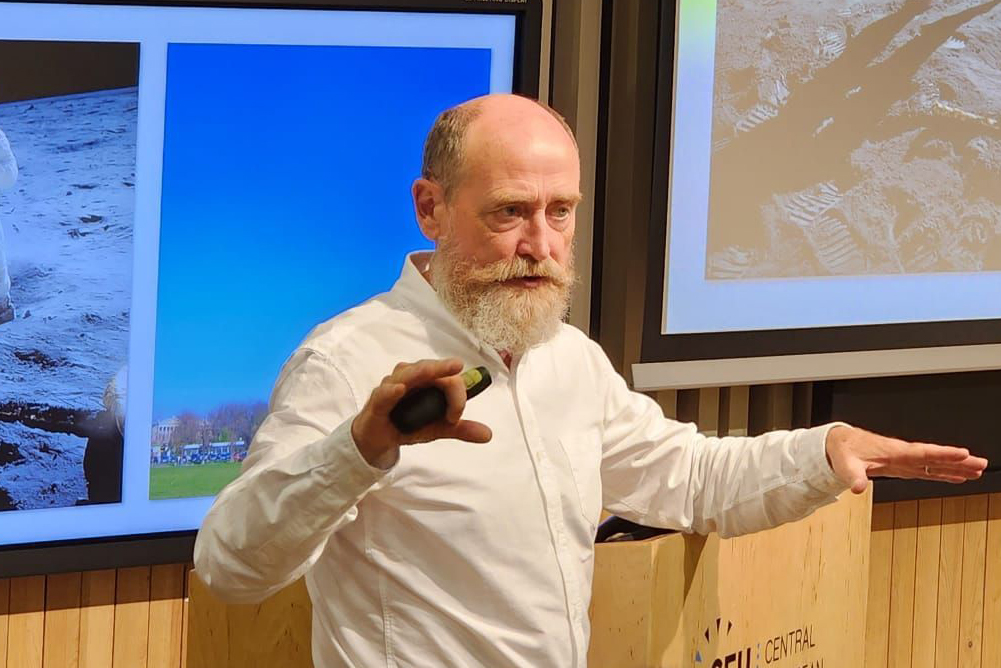 The 2023-24 academic year has begun and students across the network can enroll in three types of OSUN courses designed to leverage the network's robust institutional partnerships and facilitate valuable learning experiences.
A recent
article
on the Central European University website outlines the three types of courses that students at CEU and any OSUN institution can benefit from:
OSUN Online Courses
(OOCs), taught by a single OSUN institution and offered online;
Network Collaborative Courses
(NCCs), taught jointly by faculty from multiple OSUN campuses, with students coming together online and offline to work on assignments and projects; and courses designed within the framework of
OSUN Engaged Learning
, linking coursework to local communities via site-based engagement activities.
In the article,
Viktor Lagutov
, Assistant Professor at CEU, explains how some OOCs can support skills development, such as courses connected to the CEU-based
GeoHub
, a platform for geospatial technology training. Courses such as these also provide pathways to a deeper educational trajectory through summer schools, and as a gateway to a community of like-minded practitioners or further workshops and internship opportunities.
OSUN NCCs provide flexible pathways for gaining credentials, and can expand the disciplines and experts available to CEU students.
Pușa Năstase
, Senior Program Manager at CEU's Yehuda Elkana Center for Teaching, Learning and Higher Education Research, explains how some of the students who took her global education course last year went on to continue their studies at OSUN Summer School at CEU. The course also covered a range of international education development issues, such as financing, teacher training, inclusion, and the nature of various public and private models of education.
CEU courses designed within the framework of OSUN Engaged Learning amplify facets of the city of Vienna and directly integrate course materials into a community-based learning experience. The article explains how a music studies course that draws from Vienna's cultural life was also offered as a streaming public program. This unique structure gave students valuable experience in presenting public programs and in interviewing leaders from renowned musical organizations.
Read the article
Learn more about Fall 2023 courses
Post Date:
08-31-2023