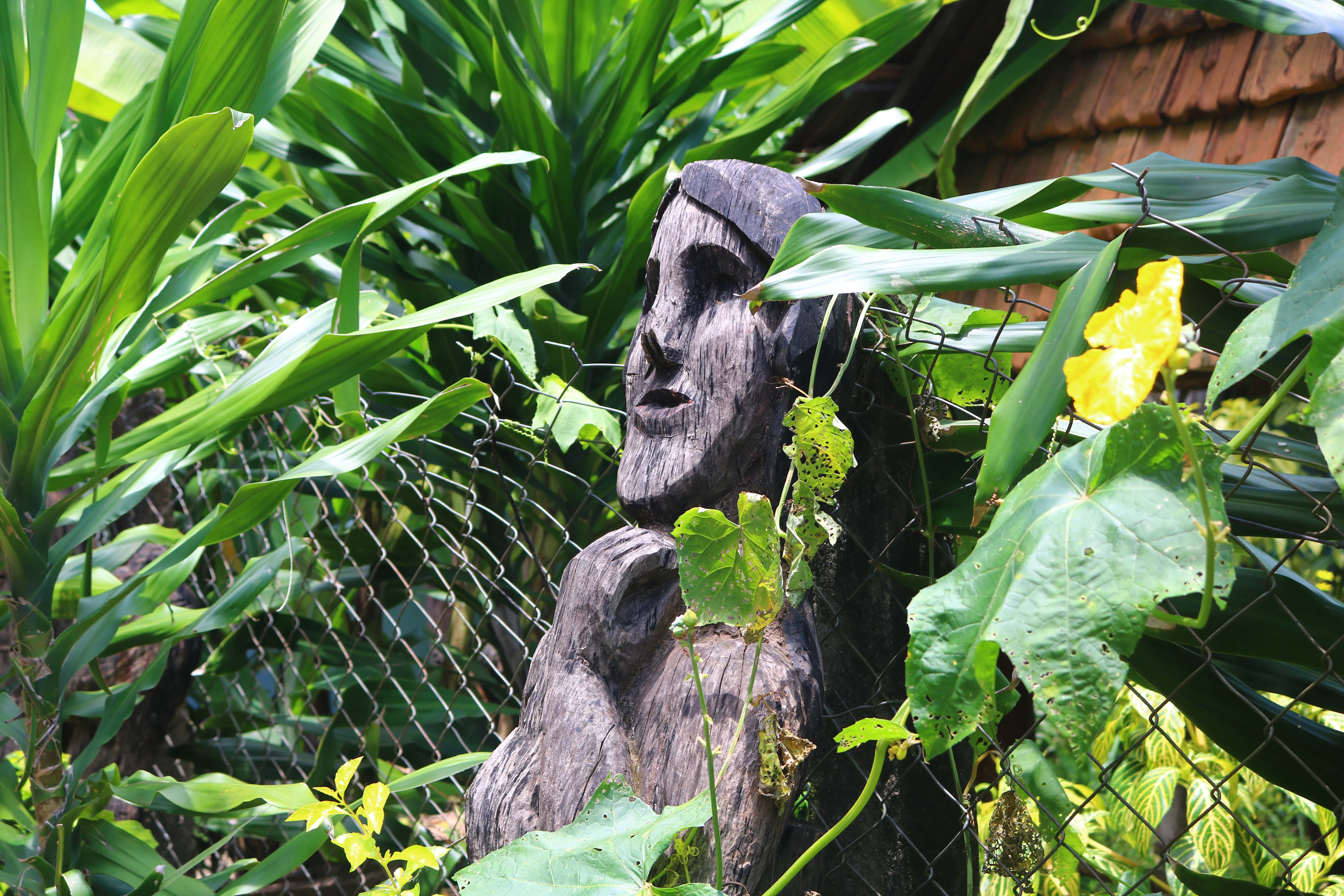 Human Rights and the Arts
Wooden Funeral Sculpture Program: Call for Art Submissions
The Wooden Funeral Sculpture Program, supported by OSUN's Center for Human Rights and the Arts, aims to preserve the culturally significant Tomb House Statues in Kon Tum, Vietnam, and to introduce this valuable folk art to younger Indigenous people and to the public. The program is now seeking submissions from young artists for its Wooden Funeral Sculpture Exhibition in Vietnam in 2023.
The programmers seek to emphasize how cultural folk art like the wooden funeral sculpture has changed, adjusted, and been commercialized and how young people can be involved in its conservation. While wooden funeral sculptures are part of the Bahnar and Jrai cultures in the Central Highlands of Vietnam, they also exist in Indigenous cultures across the globe, including in New Zealand, Indonesia, the Pacific Islands, Hawaii, and Canada. Some of the art forms have disappeared and some have been assimilated, while others have been adjusted to meet the needs of current communities.
Learn more here.
The Wooden Funeral Sculpture Program seeks submissions from young artists across OSUN that are influenced by Indigenous wooden funeral sculpture. Young artists from different cultures are asked to observe a local Indigenous practice from outside their community and then create work inspired by those practices. Such experiments and innovations might demonstrate how a traditional culture like Wooden Funeral Sculpture adjusts to, assimilates with, and merges into the current era, hopefully finding a new community of practitioners.
All mediums are acceptable as submissions: graphic design, painting, video, multi-media, collage, story maps, and poetry. Artists can submit more than one artwork. For each artwork, please include a short description of up to 300 words.
All artists who submit will receive the following:
- Certificate of participation from
YUU Organization
and OSUN
- Program report
- Placement in the Wooden Funeral Sculpture Program exhibition in Vietnam in January and February 2023.
Email submissions to
[email protected]
with the subject heading "Wooden Funeral Sculpture Program - Your name"
Please contact
Vu Duc Huy
with any questions.
Deadline to submit is Tuesday, February 28
---
Cross Reference:
Call for Submissions,Opportunities,Human Rights and the Arts
Deadline Expired on February 28, 2023