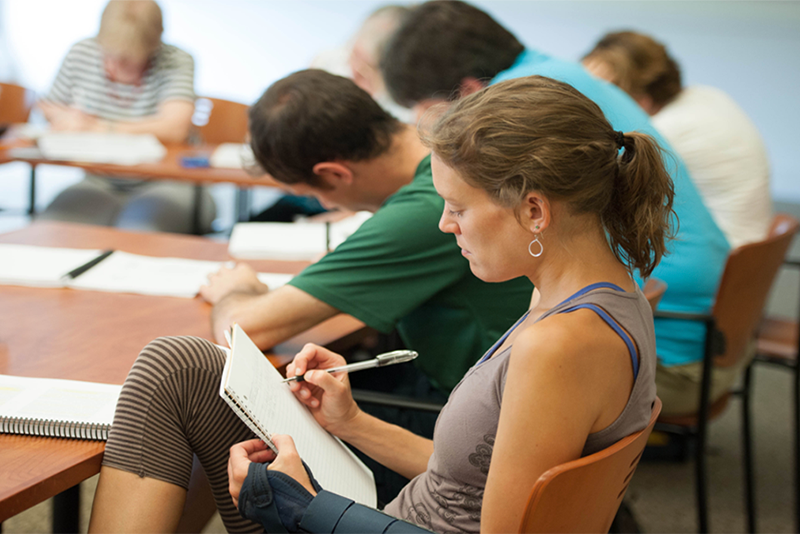 Center for Liberal Arts and Sciences Pedagogy, OSUN
IWT Annual Conference "Reading the Word and the World": Writing to Read for Today's Classrooms
April 23, 2021
9:00 a.m. - 4:00 p.m. EST
ONLINE
The Institute for Writing and Thinking (IWT)'s 2020 April Conference planned to celebrate the fiftieth anniversary of the publication of Paulo Freire's Pedagogy of the Oppressed in English, exploring why Freire's ideas are still important for us to consider today. We are excited to revisit our intended focus on Friere and his lasting impact on schooling in IWT's 2021 virtual April Conference, but our focus has shifted to questions and challenges related to how students approach reading and writing and to the habits of mind necessary for these literacy practices to generate student agency.
How do we share with our students the idea that literacy is empowering? How do we inspire students to love reading and to seek out texts to respond to? How can we use writing to read strategies to generate student engagement with meaningful questions and problems? How do we nurture authentic learning communities—whether online or in person—by creating collaborative reading sequences, shared language, and shared practices? How can writing to read practices democratize the comprehension process, modeling for students how inclusive discussion happens?
By focusing on reading and writing-to-read practices, this year's conference provides an opportunity for faculty to think together about how we can approach texts as "critical co-investigators'' alongside our students. The day will involve experiential workshop sessions and a plenary. We will highlight a range of strategies that consider how students read and how writing supports the habits of mind necessary for deeper, critical reading.
OSUN's Center for Liberal Arts and Sciences Pedagogy (CLASP) is an initiative of the IWT.
Tuition for the IWT April Conference is waived for OSUN faculty.
---
Cross Reference:
Conference,Opportunities,Center for Liberal Arts and Sciences Pedagogy, OSUN
Deadline Expired on March 23, 2021