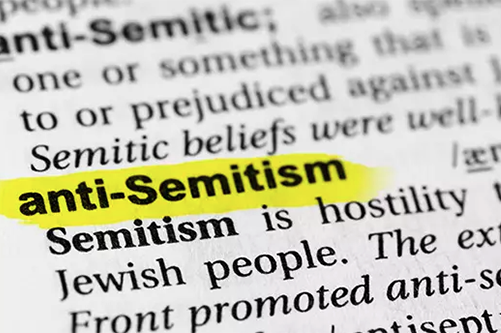 Hannah Arendt Humanities Network
HAHN Ideas Forum: Why Antisemitism Now?
On August 15-16, OSUN's Hannah Arendt Humanities Network will inaugurate its Ideas Forum series at Bard College, bringing together students and faculty from across the OSUN community to engage in thoughtful conversation about some of the most important, and controversial, topics of the day. The first Ideas Forum will focus on the subject of antisemitism.
Hosted by Bard College professor
Walter Russell Mead
, each forum focuses on a single issue–nationalism, populism, religious freedom–and includes a variety of public and private events over the course of several days. Expert academics, journalists and policy professionals will join Professor Mead and forum attendees in conversation. The series is an exciting opportunity for members of the OSUN community to convene and think deeply about some of the most vexing issues of our time in an open environment.
In addition to panel discussions and class visits, forum participants will be provided with excerpts from Professor Mead's forthcoming work
The Arc of a Covenant: The United States, Israel, and the Fate of the Jewish People
. Held in conjunction with the Language and Thinking program, the first Ideas Forum will give students and faculty at Bard College and from throughout the OSUN network the opportunity to discuss the significance and origins of rising antisemitism globally, how antizionism does or does not relate to antisemitism, and what antisemitism looks like in its various forms.
Speakers:Shadi Hamid
is a senior fellow in the Center for Middle East Policy at Brookings and an assistant research professor of Islamic studies at Fuller Seminary.
Hussein Ibish
is a senior resident scholar at the Arab Gulf States Institute in Washington.
Susie Linfield
is a social and cultural theorist at New York University, whose latest book The Lions' Den: Zionism and the Left from Hannah Arendt to Noam Chomsky, explores intellectual analysis of the Zionist movement, the State of Israel and the Israeli-Arab conflict.
Walter Russell Mead
is the Ravenel B. Curry III Distinguished Fellow in Strategy and Statesmanship at Hudson Institute, the Global View Columnist at The Wall Street Journal and the James Clarke Chace Professor of Foreign Affairs and Humanities at Bard College in New York.
All food, accommodations, and flights are courtesy of the Hannah Arendt Humanities Network.
Deadline to apply is April 1.
---
Cross Reference:
Application, Conference,Opportunities,Hannah Arendt Humanities Network
Deadline Expired on April 1, 2022