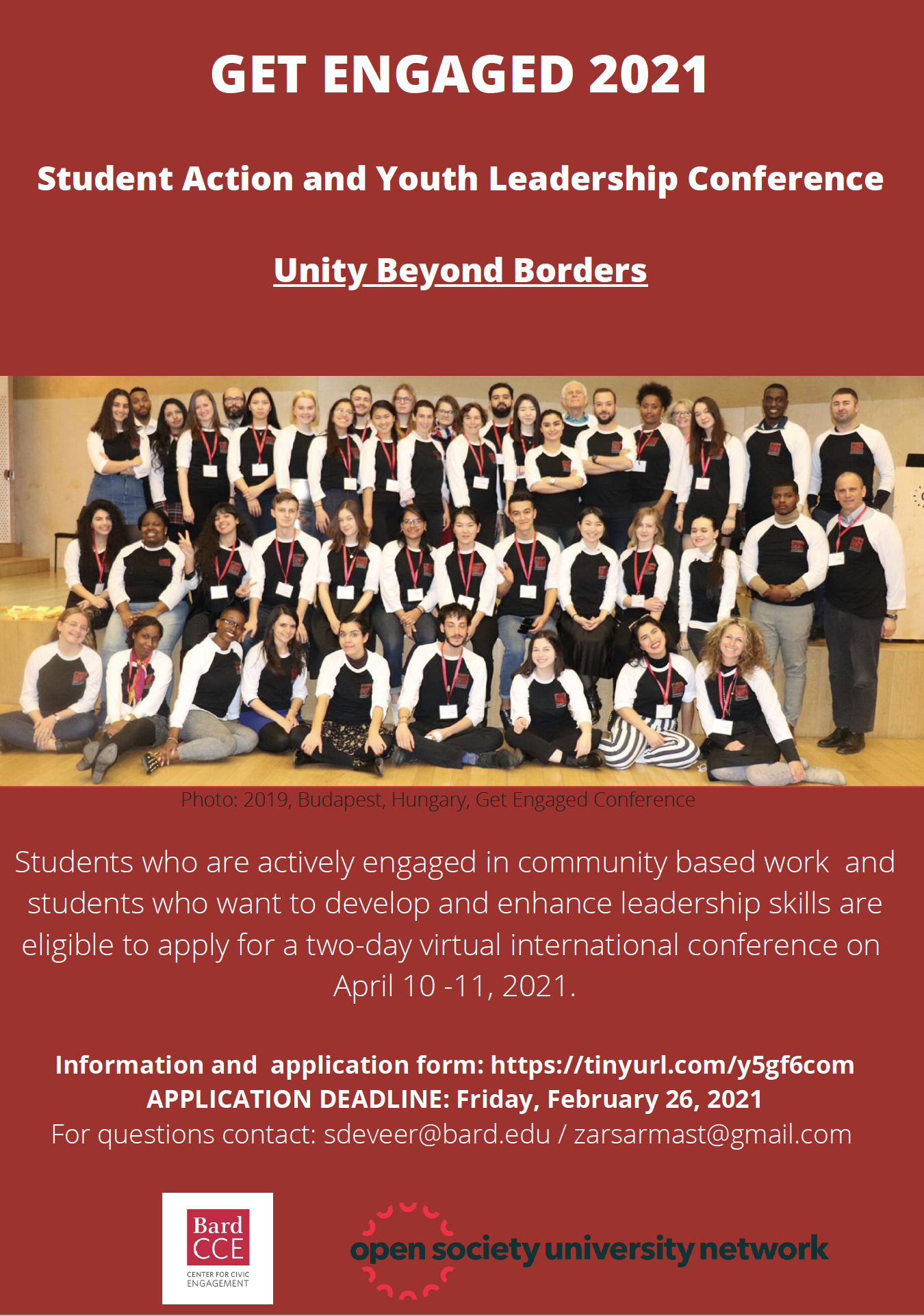 Get Engaged Conference, OSUN
Get Engaged: Student Action and Youth Leadership Conference, April 10-11, 2021
Applications Now Being Accepted
The eighth annual
Get Engaged: Student Action and Youth Leadership Conference
brings together undergraduate students to strengthen a global network of leaders and innovators who are working with community partners to develop solutions to local and global challenges. The conference exposes students to a wide range of ideas and experiences to help them lead community-based projects more effectively. The
Get Engaged
conference is a venue for sharing experiences, learning new skills, honing leadership styles, and networking with international peers.
Who is eligible?
This year we have two tracks available:
1) Students who are actively engaged in community based work and
2) Students who want to develop and enhance leadership skills in community engagement.
Students from OSUN member institutions are eligible to apply for the virtual international conference. The conference is an inspirational and practical space that encourages young people to grow into their role as agents for change.


Info Sessions
Application Deadline is February 26
---
Cross Reference:
Application, Conference,Opportunities,Get Engaged Conference, OSUN
Deadline Expired on February 26, 2021