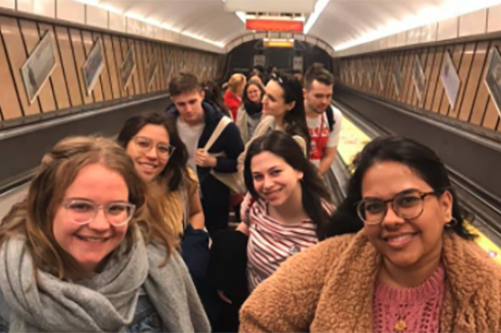 Civic Engagement
Virtual Learning To Lead Conference
Learning to Lead is a two-day virtual international conference that brings together students who want to become involved with community or socially-based engagement, to learn leadership or project management, and explore ways to get involved throughout the OSUN Network.
After the conference, successful conference participants will be able to apply for a special micro-grant that can provide financial support for a new initiative or engagement activity.
The conference takes place on April 9 - 10, 2022 and is open to students from OSUN member campuses. Each day will consist of three hours of live programming with asynchronous programming.
Forms of engagement may include: community or socially-based projects and/or organizing, activism, journalism or government work, community-based Model UN and debate, leadership beyond the boundaries of campus.
The conference is not a traditional academic conference. It is an action-oriented, skill-based workshop series that includes student presentations and community networking. The conference provides a venue to build a network of young social entrepreneurs and change agents to encourage future collaborations and the exchange of ideas. Participants will explore best practices, generate ideas, participate in leadership trainings, and network with other student leaders.
---
Cross Reference:
Application, Conference,Opportunities,Civic Engagement
Deadline Expired on March 4, 2022