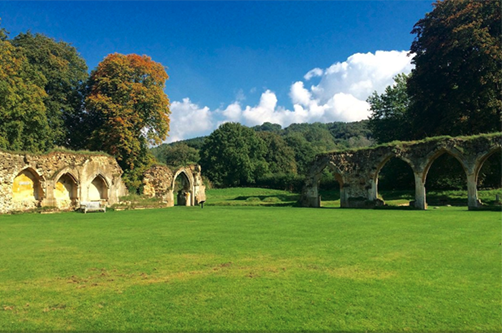 Hannah Arendt Humanities Network
Call for Submissions: Alpine Fellowship on Freedom in Cheltenham, UK
OSUN's Hannah Arendt Humanities Network and the Alpine Fellowship are accepting proposals for student and faculty scholar presentations at the 2022 Alpine Fellowship on Freedom from August 11-14 at Ellenborough Park Hotel, Cheltenham, England.
During the symposium, OSUN student scholars and faculty scholars will have the opportunity to engage in three days of lectures, seminars, performances, and installations presented by internationally acclaimed scholars and artists who are at the forefront of thinking on the concept of freedom. Nightly performances of poetry and music follow rigorous and stimulating discussions of the theme.
Food, room, and travel are covered by the Hannah Arendt Humanities Network and The Alpine Fellowship.
If we accept freedom as a worldly and political imperative, how can we actualize freedom in the following areas?
Freedom of expression
Big tech and AI
Freedom in the public world
Public health and government mandates
Individual Freedom of thought and experience
This forum aims to interrogate the following questions:
Are we political beings whose freedom is actualized together in a world shared with others?
What role does language have in shaping freedom?
What is artistic freedom and is it special in any way?
What social role do artists have in supporting and actualizing freedom?
How could the notion of a "Zeitgeist" inform the discussion on freedom?
Students and faculty members who wish to forgo a presentation and simply attend the forum can apply to do so
here
.
OSUN student and faculty scholars can submit proposals (250 words maximum) for talks or presentations based on the theme of freedom to
Jacob Rivers
.
Deadline to apply is Tuesday, March 15
---
Cross Reference:
Conference,Opportunities,Hannah Arendt Humanities Network
Deadline Expired on March 18, 2022