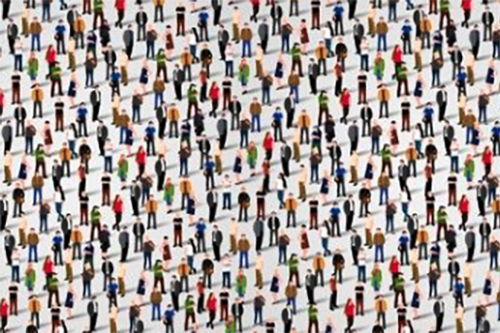 Civic Engagement
Call for Papers: Revitalizing Democracy through Participatory Democratic Innovations
OSUN faculty members are invited to submit abstracts for presentations at the ACT.WB Jean Monnet Network Final Conference on "Revitalizing Democracy through Participatory Democratic Innovations" taking place May 16-18 at the Institute for Philosophy and Social Theory, University of Belgrade.
The conference is organized by the Laboratory for Active Citizenship at the Institute for Philosophy and Social Theory, University of Belgrade, in the framework of the Erasmus+ Jean Monnet Network project on "Active Citizenship in the Western Balkans Promoting and Advancing Innovative Democratic Practices in the Western Balkans."
We welcome applications from Ph.D. candidates and early-career researchers, and established scholars in the field. Alongside the quality of proposals and their fit with the conference topic, we will strive to achieve a balance along geographical, gender and academic age lines for the final group of selected participants. The conference is intended to take place face to face. Depending on the COVID-19 regulations, we may host it in a hybrid or completely on-line format. Depending on the homogeneity of the papers, an edited book for Routledge may be feasible.
Speakers:
Giovanni Allegreti,
Centre for Social Studies, Coimbra University
Thamy Pogrebinschi,
WZB Berlin Social Science Center
Roger Berkowitz
, Hannah Arendt Center for Politics and Humanities, Bard College
Florian Bieber
, Centre for Southeast European Studies, University of Graz
Stefania Ravazzi
, Department of Cultures, Politics and Society, University of Turin
Irena Fiket
, Institute for Philosophy and Social Theory, University of Belgrade
This Conference aims to strengthen a dialogue between conceptual perspectives, approaches and fields around deliberative and participatory forms of democratic innovations. Theoretical proposals based on empirical cases and/or reflections, as well case studies are welcome, especially those focusing on:
• deliberative and participatory innovations promoted by political institutions, organized civil society, social movements and academia (real-world and social science experiments).
• conditions that influence if deliberative and participatory innovations are adopted, the forms they take, the quality of the process, the eventual impact on political decisions and broader political system/culture.
• understanding if and how participatory and deliberative experiments can help revitalize democracy in times of crises
The official language of the conference is English and in-person and there will be no registration fees. Conference organisers will provide lunch and refreshments during the program. Participants are kindly requested to make their own accommodation and travel arrangements. Participants from vulnerable backgrounds can request subsidies when they submit their abstract. The Program Committee of the conference will select the presenters based on the submitted abstracts by 15 March 2022. Visit the Institute for Philosophy and Social Theory
website
for full details.
Faculty can submit abstracts for presentations
here
The deadline to submit applications is March 4
---
Cross Reference:
Call for Submissions,Opportunities,Civic Engagement
Deadline Expired on March 4, 2022