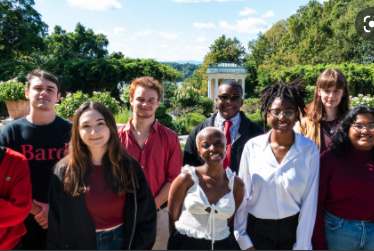 Student Life Initiatives Project (SLIP)
Call for Applications: Student Government/Student Association Fellows
The OSUN Student Life Initiatives Project (SLIP) seeks students to apply to be Student Government/Student Association Fellows!
Student Government/Association Fellows promote and coordinate student government associations on their home campuses. Working with like-minded students from other OSUN campuses, they will receive on-going virtual and in-person training designed to help them learn from one another, strengthen their leadership skills, and introduce, develop or improve student governance on their home campuses. Selected fellows will be expected to serve for a minimum of one year, contribute to the production of a cross-campus student government/association toolkit, and develop a campus-specific student government/association project or initiative. Fellows will receive stipends for work completed throughout the duration of the program.
Qualified applicants must have demonstrated leadership skills, a desire and aptitude for working with others, and plan to be attending classes at their home institutions in AY 2022-2023.
As an SG/A Fellow, you will be paid to:
- Help build upon initiatives such as student government workshops
- Work to promote events and opportunities to students at your campuses
- Assist in planning and implementing virtual and in-person conferences
- Create a best practices toolkit for student clubs and organizations
- Create content for an online resource page
The fellowship is for one year and will begin in summer 2022.
The Deadline to Submit Applications is Sunday, Apr 24
---
Cross Reference:
Application,Opportunities,Student Life Initiatives Project (SLIP)
Deadline Expired on April 24, 2022