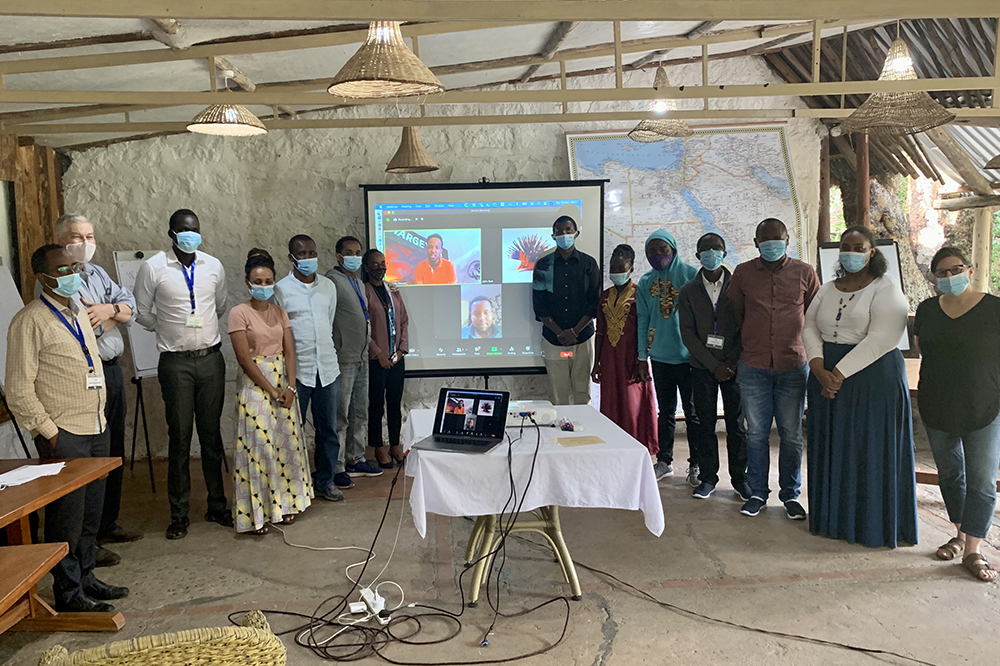 OSUN
Deadline Extended: Oral History and Literature Training Seminar with OSUN Research Hub in Eastern Africa
The Open Society University Network (OSUN) Research Hub in Eastern Africa invites applicants to a four-month graduate-level seminar in Oral History and Literature. The course is part of the
OSUN Hubs for Connected Learning Initiatives
, which offers accredited courses, pathways for learners, and research opportunities to those affected by conflict and displacement, including the host communities.
As a network, OSUN is global in scope, with deep partnerships among diverse institutions committed to addressing global challenges collaboratively; it seeks to integrate curricula and research across institutions in different countries. The OSUN Research Hub is a critical part of OSUN's broader work in Eastern Africa, which includes undergraduate course offerings for displaced and host community learners as well as teacher training in these same contexts. Key to the Research Hub's success is local capacity building amongst individuals who can contribute to its development.
We invite applicants to an intensive four-month researcher training, lasting from mid-April to mid-July, for individuals with a serious interest in learning how to conduct interview-based research related to cultural and historical issues. The course will be seminar-style and primarily online, with a face-to-face component to be held in Kenya in June (pending COVID restrictions). Participants will complete an interview-based research project of their own design during the course. The course will equip participants with advanced skills in methodology and designing and conducting research projects, all of which can be translated to a possible livelihood pathway. Dr. Tom Odhiambo from University of Nairobi and Prof. John Ryle from Bard College will lead the Seminar.
Who is Eligible?
Prospective trainees must be from the refugee or host community in one of the countries of Eastern Africa (Kenya, Sudan, South Sudan, Ethiopia, Eritrea, Djibouti, Uganda, Tanzania, Rwanda and Burundi). They must be willing to commit to a 16-week training program (approximately five hours a week of study, with one scheduled and synchronous hour per week). Those who complete the program will earn a certificate of excellence from OSUN. They will receive a stipend of $100 per month for the duration of the program to cover costs including local travel, equipment and materials, and internet access.
Candidates can
apply here
and submit a short video pitch for the project to
[email protected]
.
Remote interviews will be conducted during the week of April 5.
---
Cross Reference:
Course,Opportunities,OSUN
Deadline Expired on March 29, 2021