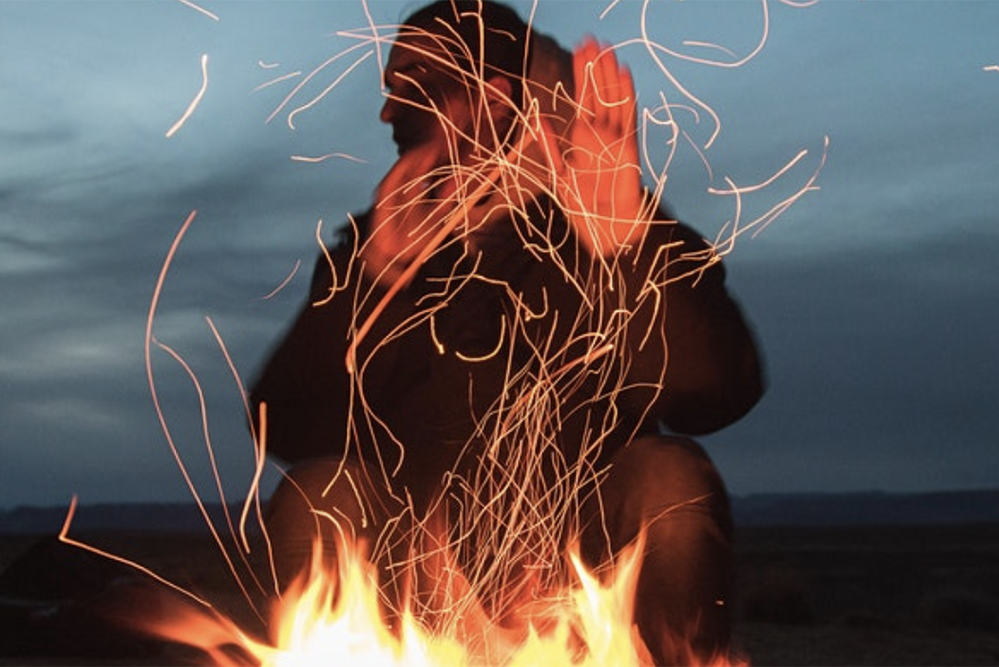 Sustainability
A New Story: Imagine, Transform, Adapt
With a new era of climate and ecological breakdown well and truly here, the path towards a just and ecological transformation might seem impossible and overwhelming. Yet, accepting that the status quo is not OK can also be empowering. It is an opportunity to re-examine ourselves, our societies, and our relationship to nature.
This residential course in Talgarth, Brecon, Wales, UK with Black Mountains College is for anyone interested in coming together with others to contemplate the opportunities that the new era of planetary crisis offers to re-imagine ourselves, our families and communities, our careers and businesses to unlock the potential for positive change. And it's for people that are (already) on the frontline of climate change - in communities bearing the brunt of global social and ecological misconduct- and seeking more immediate coping mechanisms, and strategies that can sustain their activism.
Rooted in BMC's unique educational approach, this residential experience will harness the neuroscience of how humans learn, change, and adapt. Understanding and unlocking these faculties can be transformational in equipping us with the tools to unleash the hugely resourceful human in us all. The best way humans have found to train those capabilities - our sensory and cognitive circuits – is through the arts.
Creative practice is a method of provisional progress; it is how artists approach complex problems, enabling them to make sense of unfamiliar and uncomfortable things and navigate uncertainty. Without needing to be or become 'An Artist,' we will apply both creative and cognitive experiences to the complex problems of the warming era.
Carefully designed to generate highly collaborative learning spaces, we will unpick the stories that we tell ourselves about climate breakdown, re-imagine what we thought we knew, and create new connections together. A final set of sessions will help you apply these new stories in your life, home, community, and workplace.
What Will I Do and Learn?
Take an unflinching look at the latest science of ecological change.
Explore the long natural and cultural history of the earth and how things have come to be, whilst unpicking the stories that we tell ourselves about climate breakdown.
Understand both the cultural and neurological processes that underlie our individual and collective response to the enormity of the ecological crisis and challenge ahead.
Who Will I Learn From?
Hanna Poikonen
Hanna is a researcher in neuroscience of movement, dance and music, and she applies her knowledge in higher education at ETH Zurich and in rehabilitation at Örebro University Hospital.
Zena Edwards
Zena is a writer/poet performer, radical educator and creative project developer. She studied storytelling and performance at The London International School for Performing Arts and is founder of Verse in Dialog – an arts and engagement CIC that champions arts that serve.
Mark Lynas
Mark is the author of several books on the environment and is currently a visiting fellow with the Cornell Alliance for Science at Cornell University, which engages in pro-science advocacy and research around the world on issues ranging from GMOs to vaccines to climate.
Heather Ackroyd
Heather is internationally acclaimed for creating works that intersect art, activism, architecture, biology, ecology and history.
Ben Rawlence
Ben is co-founder and director of the Black Mountains College. He is also an award-winning writer, activist, former speech writer to Sir Menzies Campbell and Charles Kennedy.
Natalia Eernstman
Natalia is an artist, academic, educator and activist, working across the Arts and Sciences to build community resilience in the face of a climate changed future. She is an experienced facilitator and currently leads the MA Creative Education at Plymouth College of Art.
The £750 fee for the course covers activities, accommodation, and all meals.
Apply here
for a limited number of scholarships.
Deadline to apply for scholarships is June 5.
---
Cross Reference:
Application, Course, Scholarships,Opportunities,Sustainability
Deadline Expired on June 5, 2022