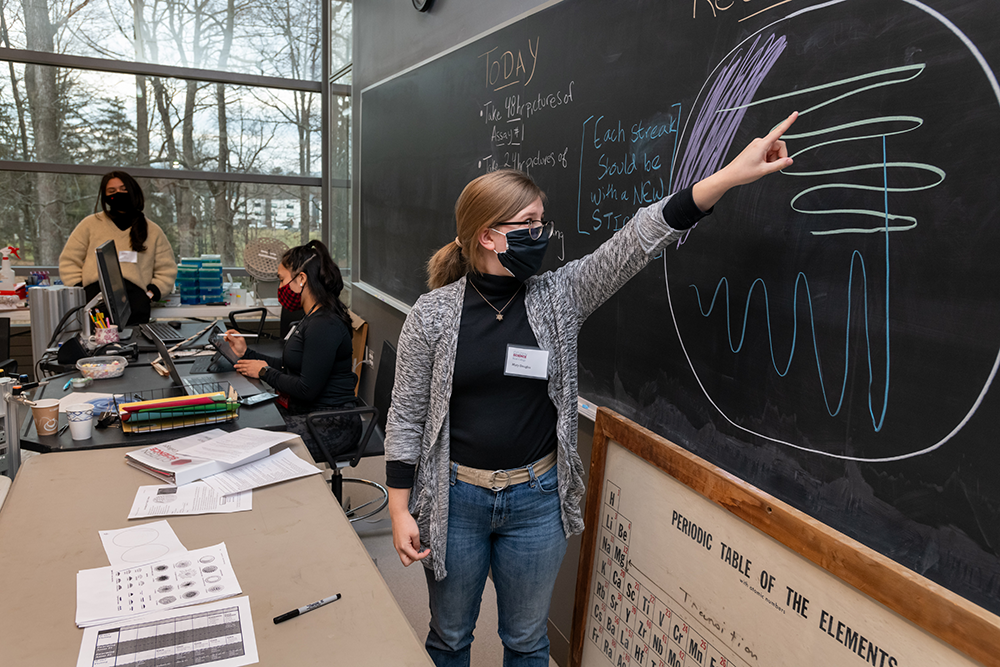 Teacher Education
Apply for OSUN Faculty Mobility Fellowships
Deadline Expired on January 31, 2022
OSUN is currently accepting applications for its Faculty Mobility Program, offering
Junior, Visiting, Short-Term Visiting, and Replacement Faculty Fellowships,
as well as
OSUN Sabbaticals.
The
Faculty Mobility Program
is designed to strengthen bonds throughout the network and spur collaboration on teaching, course design, curriculum development, scholarship, research, and civic engagement. These collaborations will foster academic integration, which will in turn expand opportunities for students to engage diverse global perspectives more fully.
Applications for the fellowships should be submitted through the
OSUN Portal
, which is now open for applications.
Applications received by
January 31, 2022
will receive priority consideration.
Prospective host departments or faculties may submit a
statement of interest
in hosting visiting faculty from OSUN institutions.
A call for applications for
Network Professorships
will be announced soon.
The OSUN Faculty Mobility program aims to:
1. Promote faculty collaboration that advances OSUN's academic themes and engagement strategies and spurs curricular integration and innovation.
2. Foster the exchange of ideas across the network, diversify knowledge and learning across intellectual traditions, and seed innovative scholarly collaborations.
3. Build teaching capacity, enhance expertise, and expand course offerings at under-resourced partner institutions.
The Faculty Mobility program offers six types of opportunities for faculty across OSUN's network, with priority given to collaboration in teaching, course design, curriculum development, and research:
1.
Junior Faculty Development Fellowships
offer opportunities for faculty of global majority and under-resourced OSUN institutions to spend a semester or full academic year at any OSUN host institution. They target junior faculty in the first 10 years of their university teaching careers, including faculty without a Doctoral degree, who show strong academic potential. Junior Faculty Fellows have a reduced course load so that they can focus on building their teaching and research capacity.
2.
Visiting Faculty Fellowships
serve to expand course offerings and teaching capacity at OSUN institutions, including to add global majority knowledge, teaching, and perspectives at universities and colleges in the Global North and give faculty from the Global North opportunities to spend time in Global South institutions. These fellowships enrich the curricula and student experiences at host institutions and build connections that may grow into new cross-institution collaborations across OSUN. They may consist of either semester-long or year-long appointments with a full teaching load at a partner institution.
3.
Short-Term Visiting Faculty Fellowships
enrich course content and pedagogy at OSUN institutions by supporting intensive teaching modules of 1 to 3 weeks that are integrated into courses taught at the host institution as part of their regular curriculum.
4.
Replacement Support Fellowships
offer supplements to institutions who replace faculty on leave or on sabbatical with faculty from OSUN institutions, particularly from global majority partners. The goal is to encourage inter-OSUN mobility to fulfill regular curricular needs.
5.
OSUN Sabbaticals
support semester- or year-long placements of faculty on sabbatical at an OSUN partner institution. Faculty may focus entirely on their research or teach a course each semester while collaborating with host institution colleagues on research, course or curriculum development, or civic engagement.
6.
Network Professorships
are offered to distinguished faculty that devote about half of their time to collaboration with partner institutions across continents. Network professors teach at campuses beyond their home institution, offer OSUN courses, and collaborate with faculty on course design, curriculum development, and joint research.
See the full
Faculty Mobility Program Description
and
FAQs
.
Questions? Contact
[email protected]
.


Application Deadline is January 31, 2022
---
Cross Reference:
Application, Fellowship, Research,Opportunities,Teacher Education