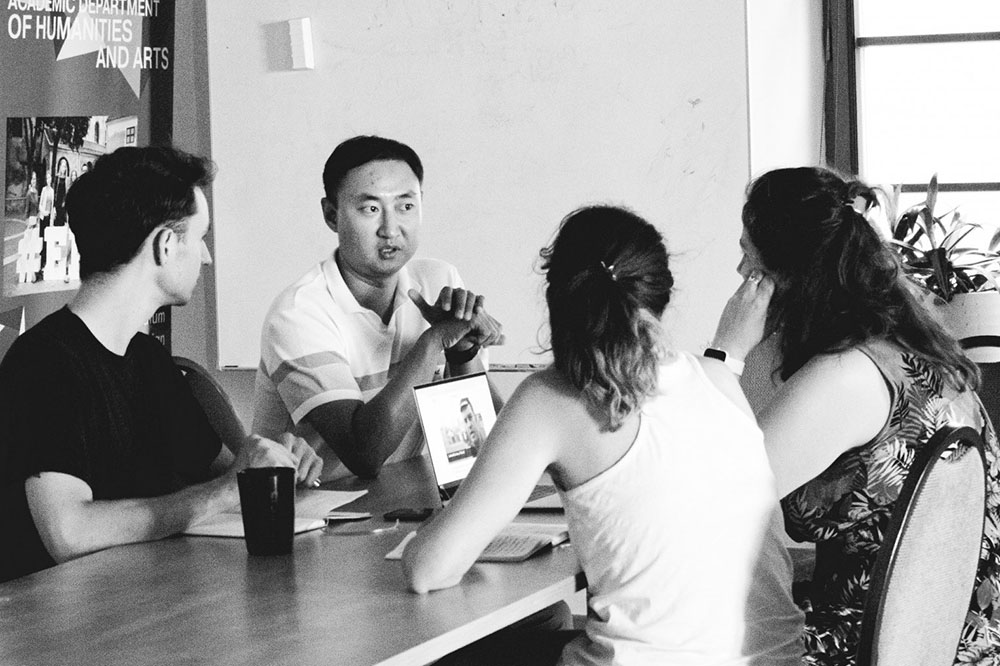 Experimental Humanities
Digitalization of Politics in Non-Democracies: Belarus in the 2020s - Go East Summer School at EHU
Deadline: May 15, 2023
The massive politicization of Belarusian society in 2020 has generated a variety of perspectives on this shift, including nation building, the erosion of the foundations of authoritarianism, gender roles in public politics, protest as creativity, grassroots activism, and mushrooming local communities.
The Go East Summer School at the European Humanities University in Vilnius on August 7-18, presented by OSUN's EHCN (Experimental Humanities Collaborative Network) and partner DAAD (German Academic Exchange Service), brings all of these perspectives into focus, emphasizing the critical entanglement of this politicization with digital platforms.
The Summer School aims to examine the profound destabilization of power relations in Belarus in 2020-2021 as a result of the interplay among digital technologies, society, and politics. By bringing to the classroom cutting-edge theory, established expertise on Belarus, the experiences of various actors in the field, and the studies of similar cases of digitalization of politics in non-democracies, the Summer School creates an immersive learning environment with analytical and ethical dilemmas.
Applications are accepted from practitioners and students of all levels in fields of sociology, political studies, journalism, anthropology, STS, media studies, urban studies, culture studies, history, philosophy, gender studies, design, art and multimedia.
Participation fee is 300 Euros however OSUN students at EHCN partner institutions can apply for student research and professional opportunity mico-grants. Those institutions include Central European University, European Humanities University, Arizona State University, Universidad de los Andes, Birkbeck College, American University of Central Asia, Al-Quds Bard College, Bard College Annandale, Bard College Berlin
Application materials including CV and motivation letter should be sent to Siarhei Liubimau at
[email protected]
.
Deadline to apply is Monday, May 15
---
Cross Reference:
Application, Course, Seminar,Education, Opportunities,Experimental Humanities