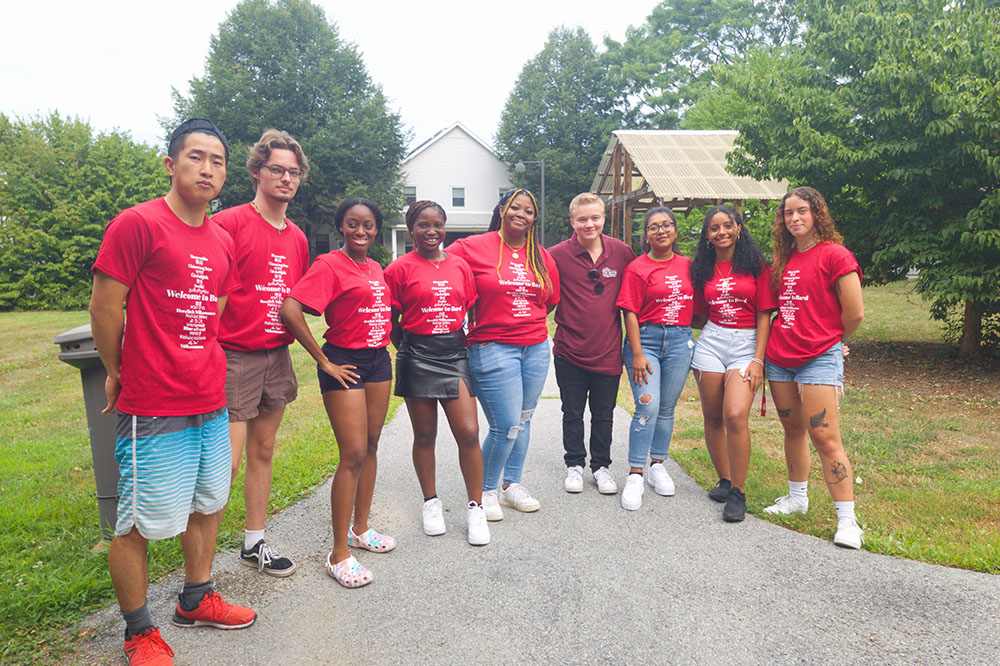 Strengthening the Core
Deadline Extended for OSUN First-Year Seminar Conference Submissions
Deadline Expired on March 20, 2023
The OSUN
Strengthening the Core
program has extended the submissions deadline for its first virtual First-year Seminar Conference, titled "Self, Society, and Living Together - Lessons from Seminar Texts Across the Globe" to
Monday, March 20
. The committee will review and accept seminar papers from students from across the network related to this theme, broadly interpreted.
The conference organizing committee encourages as much representation across the network as possible, especially submissions from the Early College network. The aim of the OSUN First-Year Seminar Conference is to strengthen the real, personal connections across OSUN and to showcase the work that students produce in their First Year Seminar courses.
To be eligible for the conference, papers must have originally been submitted as a First-year Seminar assignment, but revision of the assignment for the conference is both welcome and encouraged. Submissions should not exceed 2000 words. Priority will be given to papers from current first and second-year students, with a preference for early submissions. Authors of accepted papers will be asked to present their work in a panel format at the conference.
While the focus of the conference is written work, the program welcomes more creative First-year Seminar assignments for a special panel to showcase such work. This creative piece could be in the form of a visual work of art, music, short story, play, dialogue, dance, or video scene as long as it was originally submitted as a First-year Seminar assignment. Please email the contacts below for questions about the submission of creative work.
Selected presentations will be offered a chance for publication in OSUN's
Global Commons
student publication. Assistance and tutoring will be available to help students prepare an engaging and effective virtual presentation for their papers.
ONLINE CONFERENCE DATE: April 29th - 30th, 2023
Questions? Email
Michael Sigrist
or
Mark Hopkins
Deadline to submit is Monday, March 20
---
Cross Reference:
Application, Call for Submissions,Opportunities,Strengthening the Core