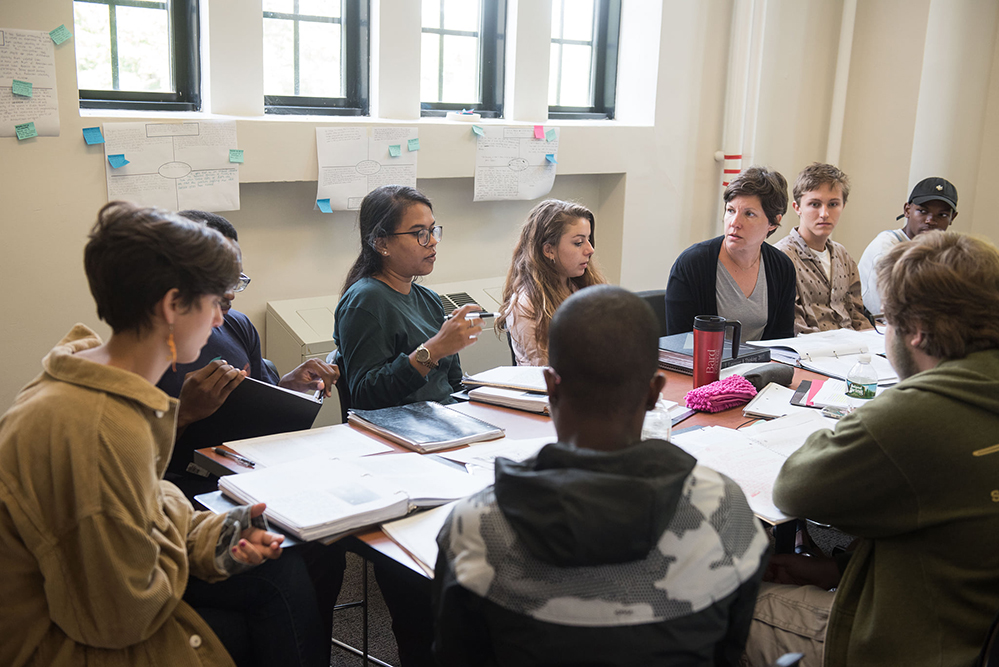 OSUN, Writing-Based Teaching
CLASP Fellows Program: Applications Open
Deadline Expired on August 30, 2021
The Center for Liberal Arts and Sciences Pedagogy (CLASP) Fellows Program is a 2-year professional development opportunity for early to mid-career faculty from OSUN institutions who show potential for pedagogical leadership.
Applications are open now until August 30, 2021.
The fellowship runs on a cohort model with 20 fellows in each 2-year cohort. These cohorts of CLASP Fellows will be interdisciplinary, offering the benefit of collaborations across areas of study as well as across campuses. The overarching goal of the CLASP Fellows Program is to develop and foster a commitment to student-centered, writing-rich teaching methods central to Liberal Arts and Sciences education.
Each cohort of CLASP Fellows, once trained, will offer intensive workshops intended to continue to support faculty across the network and cultivate a core group of OSUN faculty who will lead blended workshops and collaborate with colleagues across OSUN partner institutions. The training the fellows receive and pass on to the wider faculty at each institution will influence instruction, classroom management and curriculum, as well as assessment and grading. Through faculty, the work of CLASP will also impact thousands of students, involving all in the free exchange of ideas and informed discussion, critical thinking, and problem solving in the classroom.
Eligibility
The CLASP Fellows program is aimed at early to mid-career university faculty and administrators who focus on teaching and learning. The fellows program is also restricted to individuals who are based at OSUN partner institutions.
We encourage applications from faculty and administrators who are interested in writing-based, student-centered liberal arts pedagogy. The core of this fellowship is a deep exploration of Writing to Learn and Communication Across the Curriculum practices, but no previous experience with these practices is necessary.
Application Deadline: August 30, 2021
Email
[email protected]
with any questions.
---
Cross Reference:
Apply, Fellowship,Apply, Opportunities,OSUN, Writing-Based Teaching