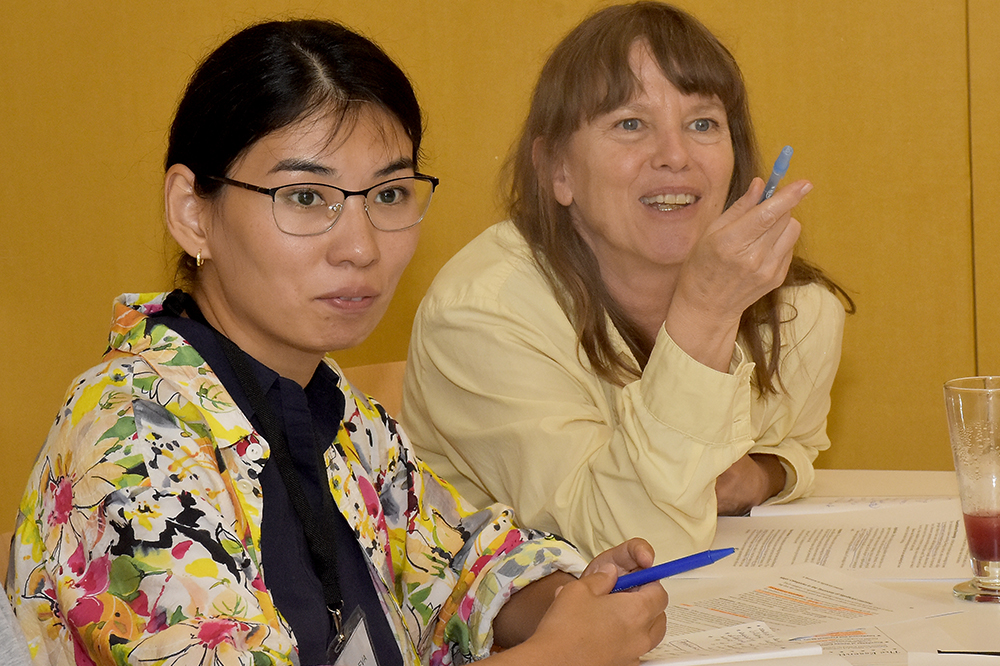 Center for Liberal Arts and Sciences Pedagogy (CLASP), Civic Engagement
Applications Open for Spring Experiential Learning Institute
Deadline: November 15, 2023
The OSUN Civic Engagement Initiative and CLASP invite applications from individuals at OSUN network partners to participate in the OSUN Experiential Learning Institute (ELI) in Spring 2024.
The ELI will host a weeklong in-person curriculum design workshop in early or mid summer 2024. Location to be determined.
The mission of the ELI is to foster, promote, and explore the pedagogy of experiential learning by cultivating reciprocal partnerships among OSUN members while expanding OSUN Engaged Liberal Arts and Sciences course offerings. OSUN ELAS seeks to connect student's classroom experiences with their local communities to enhance learning and promote co-curricular engagement.
THE ELI WILL FOCUS ON:
-- Course pedagogy and development around experiential learning to help faculty create and design courses within this framework.
-- Articulating, sharing, and developing context-specific student-centered pedagogies that are uniquely suited to the CELAS course model
-- Creating community within the network where others can see the power of collaboration and gain tools needed to create sustainable programs
-- Connecting with the long term vision of experiential learning within the network
-- Fostering a culture of learning and knowledge sharing among network partners
-- Promoting program development and project cohesion
The institute will be modeled as a Community of Practice (CoP). It is aimed at OSUN faculty, administrators and scholars interested in designing and teaching CELAS courses at their institution and supporting the links between OSUN partners and a global community of experts and practitioners in experiential learning.
Questions? Please contact
Brian Mateo
or
Erica Kaufman
.
Deadline for applications is Wednesday, November 15
---
Cross Reference:
Application,Opportunities,Center for Liberal Arts and Sciences Pedagogy (CLASP), Civic Engagement