Will Rage Prevail Over Reason in the Age of Social Media?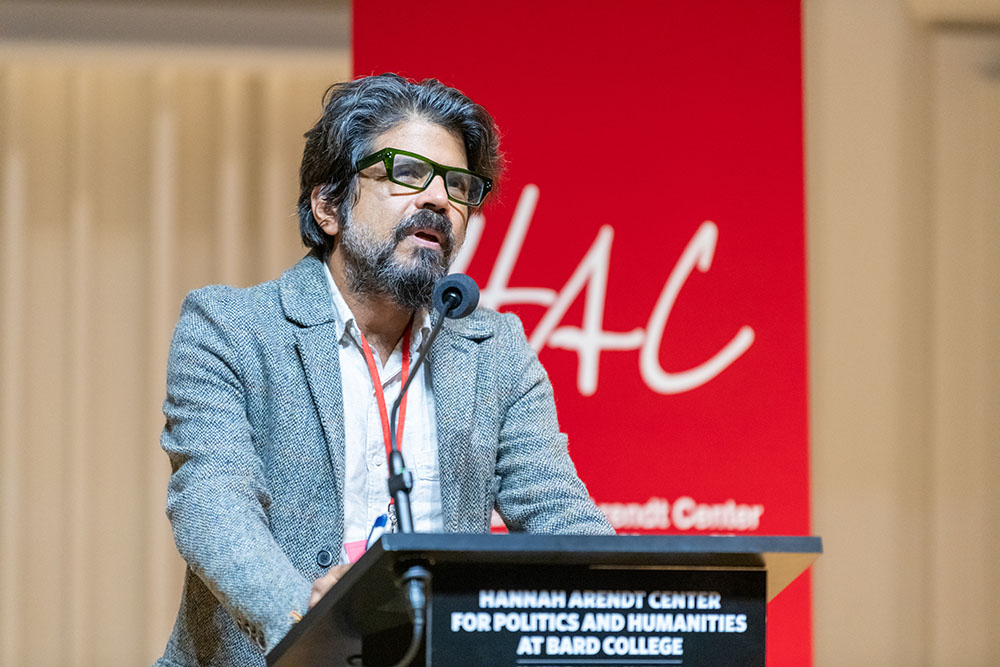 By Tobias Hess, Bard College '22
Is rage essential to call out systemic and ingrained injustice? How can a politics of rage acknowledge rational and expert authority? Must social media contribute to the fracturing of society into raging tribes? These were just a few of the questions explored during
"Rage and Reason: Democracy Under the Tyranny of Social Media,"
a conference sponsored by OSUN's
Hannah Arendt Humanities Network
(HAHN), a project based at Bard College that supports the integration and accessibility of humanities studies across OSUN institutions.
Over the course of two days in October, over 100 scholars, authors, activists, students, tech workers and politicians convened in the Hudson Valley to explore how rage, as filtered by social media algorithms, has become an increasingly powerful force in political discourse across the globe. In addition to the in-person audience, over 2,000 people watched the conference both live online or later as a
recording
. The conference was also covered in local media, such as
Radio Kingston
, based in Kingston, New York.
The forum was marked by a curiosity about, rather than a mere dismissal of, rage, whether it resides within populist movements or in the halls of academia. There was also an undeniable recognition that while righteous anger may exist, social media often transforms rage into something unambiguously destructive. As
Roger Berkowitz
, director of the Hannah Arendt Center, noted, "This conference on rage and reason is born from the worry that our politics today is so consumed with a rage against hypocrisy that . . . [it] will tear down the last vestiges of our political institutions."
Speakers explored the theme of rage from a variety of vantage points. During their respective panels, both
Pankaj Mishra
, author of
Age of Anger
, and
William Davies
, author of
Nervous States
, focused on how modernity has brought humanity both unbridled freedom and deep feelings of instability, paranoia, and fear. Other speakers confronted the question of rage by noting its potential political efficacy. In one of the conference's most exciting and provocative addresses,
Myisha Cherry
, author of
The Case for Rage: Why Anger is Essential to Anti-Racist Struggle
, highlighted the ways in which rage can be a necessary force in the fight for anti-racist policies and practices.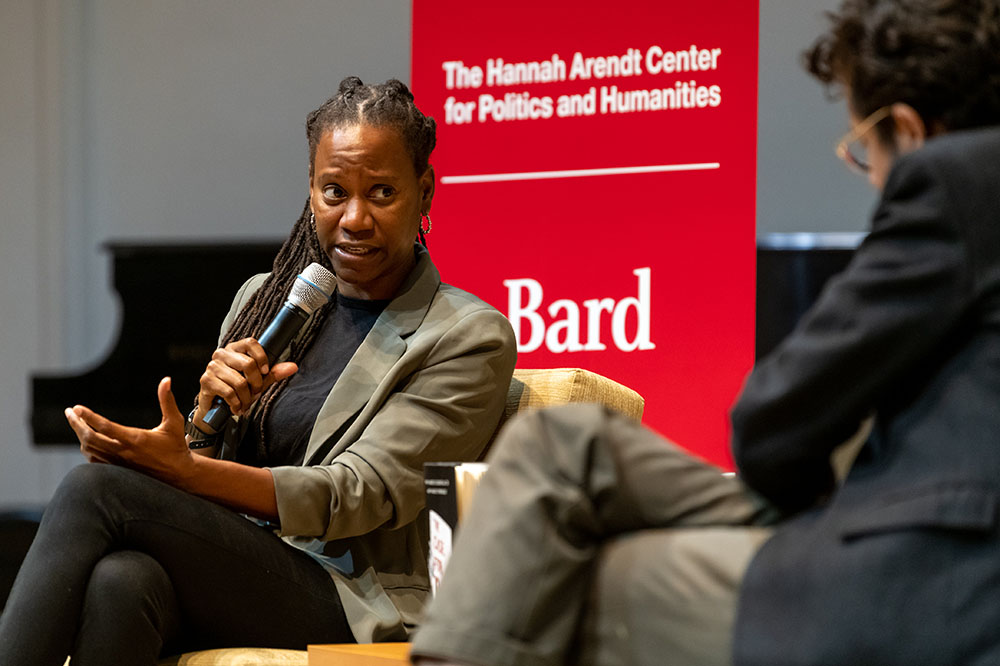 Focusing on social media's role in instilling a sense of rage in the public,
Frances Haugen
, the whistleblower behind the infamous
Facebook papers
and the conference's keynote speaker, discussed specific governmental and corporate policies that could minimize the perpetuation of violent discourse on social media platforms. Similarly,
Colin Megill
reflected upon his work with
pol.is
, a technology platform for large-group conversations that fosters moderation and compromise.
Examining the policies and social mores that surround questions of censorship and power in the digital age,
Suzanne Nossel
, CEO of PEN America, discussed how the public can find a balance between the values of safety and freedom in the online speech debate. During her address, Bard College professor
Allison Stanger
contextualized this debate by noting that we are living in an era where large corporations essentially own the public square. Finally, writer
Thomas Chatterton Williams
asked the vexing question, "Can Twitter Be Rational?" and acknowledged the widely felt sense that the specter of a rage-filled digital mob looms over all online conversation.
Watch a recording of
"Rage and Reason: Democracy Under the Tyranny of Social Media"
and find out more about the
Hannah Arendt Humanities Network
.
Post Date:
11-07-2022