Forging New Pathways: OSUN Supports Refugee Students' Higher Education Potential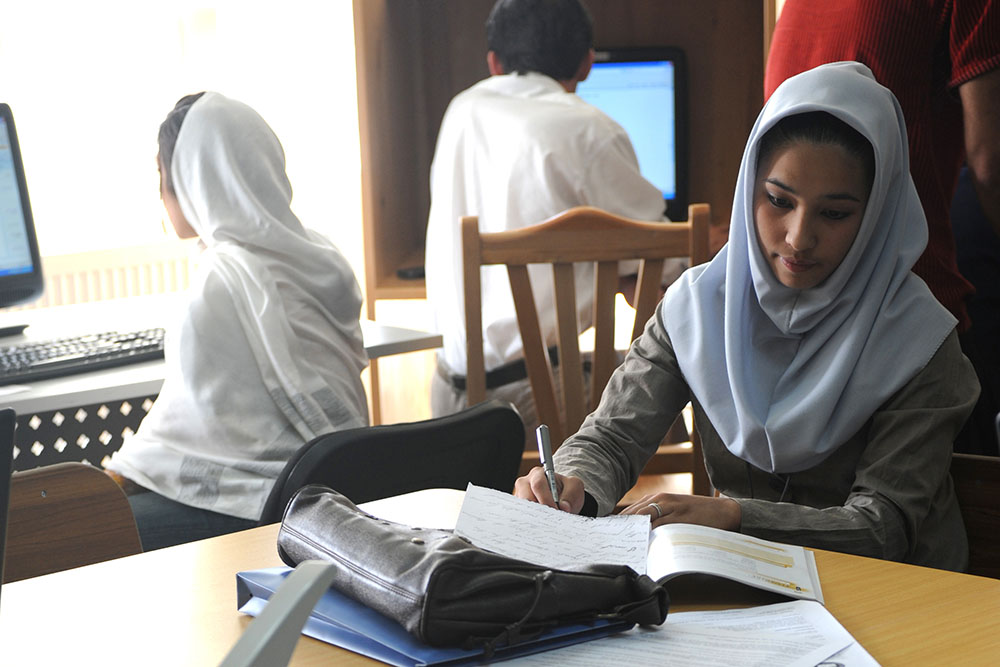 In the past year, colleges and universities have played an important role in creating pathways for refugee students to study and stay in the U.S., write
Leon Botstein
, Chancellor of OSUN and President of Bard College and
Michael Crow
, President of Arizona State University, in Inside Higher Ed.
OSUN member institutions American University of Central Asia, Bard College, Central European University, Arizona State University, American University of Beirut, American University of Afghanistan, and Bard College Berlin have addressed an urgent global crisis by providing sponsorship and support for many Afghan students fleeing the Taliban takeover in Afghanistan. Now hosting at-risk scholars, activists and Afghan students at their institutions, partners have successfully built a makeshift infrastructure and support system that works. However, Botstein and Crow state that forced displacement has approximately doubled in the past decade, pointing to the need for a sustainable US sponsorship program infrastructure that prepares colleges and universities to more readily welcome refugee and displaced students into higher education.
OSUN partners are also leading the
Refugee Higher Education Access Program
, serving learners who require additional university-level preparation in order to transition into certificate or degree programs. With a foundation in East Africa and the Middle East but with global aspirations, this collaboration by OSUN's
Hubs for Connected Learning Initiatives
project has helped many refugee students further their education while allowing partner institutions to benefit from the unique insights and perspectives that refugee students bring into the classroom.
Post Date:
02-25-2022