OSUN Student's Sustainable Company Wins Middle Eastern Entrepreneurship Competition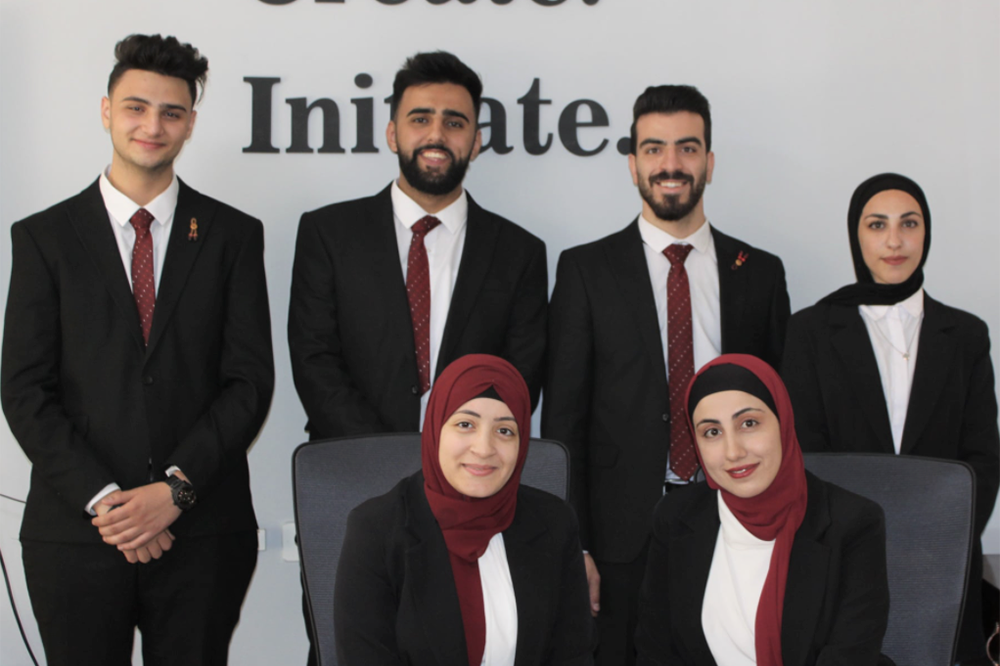 CleanPalCo, a company created by OSUN students at Al Quds Bard that produces sustainable building materials, has won the
award
for Best Student Company for 2021 in a regional competition throughout the Arab world. Launched by
Ahmad Hijawi
(AQB '23) and several colleagues after development in the OSUN network collaborative course on
Social Entrepreneurship
, CleanPalCo competed successfully with 12 other countries in the area.
Hijawi said the course provided him with useful leadership and analytical skills that helped him and his team to find a viable solution to the problems of pollution and a lack of building supplies in Palestine. After much methodical research, experimentation, and peer consultation, the members of CleanPalCo realized they could use discarded rubber tires, stone waste, and water to produce useful household products such as bricks, tiles, and rubber flooring for Palestinian municipalities.
The entrepreneurial competition was sponsored by INJAZ, an independent Palestinian NGO dedicated to enhancing the capacity of Palestinian youth to contribute to economic development. The INJAZ Student Company program runs for a full academic year, during which students from various schools and universities compete nationally to establish and manage genuine companies with limited capital, with the goal of receiving a contract. Successful participants then move on to the regional competition.
OSUN congratulates Hijawi and his colleagues on their outstanding achievement.
Post Date:
12-07-2021