At Bogotá Retreat, Student Government Fellows Strengthen Team Building, Public Speaking, and Leadership Skills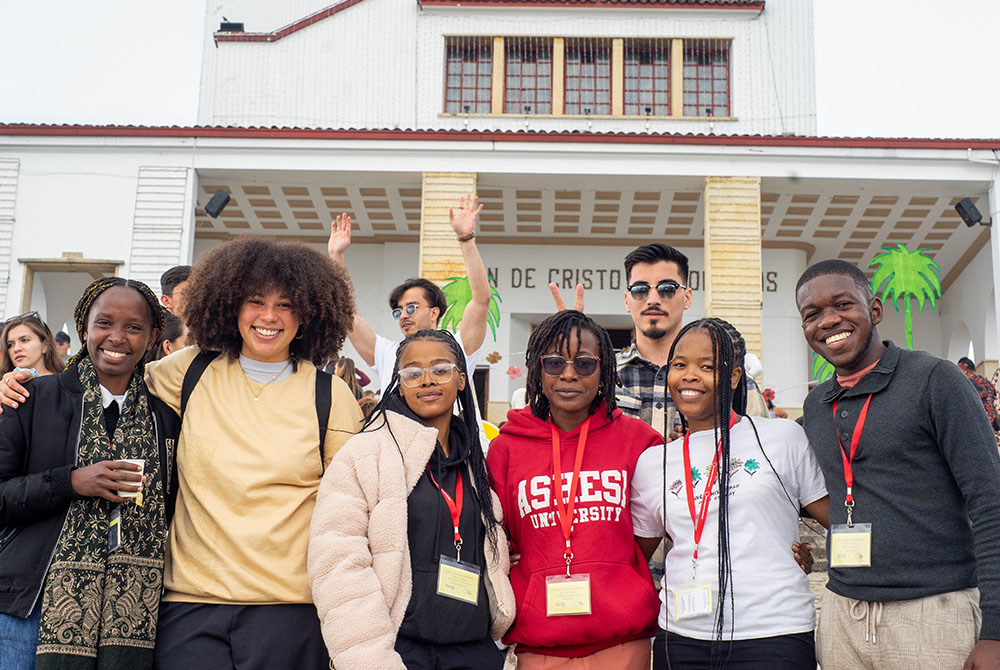 OSUN brings together scholars and student groups from around the globe for conferences and events related to academic scholarship, community engagement, and leadership. Recently, several groups of OSUN student fellows gathered in Bogota, Colombia at the Universidad de los Andes for a week of discussion and learning about the role of the student as community leader and what that means for the work they do.
For the OSUN Student Government/Association (SGA) Fellows, the activity-packed week was a continuation of programmatic work started during the summer of 2022. With several virtual workshops under their belt focused on student representation, team building, and mediation, the SGA Fellows arrived in Colombia ready for an in-person opportunity to continue strengthening their leadership abilities while building their public speaking and communication skills. SGA fellows also discussed what they were doing to amplify campus enhancement activities, which are a central part of the SGA program, requiring students to implement programs centered on the themes of community engagement, student representation, and leadership.
While the conference was the ideal space for students to share their experiences in community or campus engagement, it also offered them practical lessons in learning how to network with other campus leaders, practice writing mission statements, and focus on project impacts and outcomes.
The week culminated in a community forum where students presented in groups on specific aspects of higher education that they wanted to change. The activity proved to be enriching as it asked students to practice soft skills covered throughout the conference, including public speaking, team building, and consensus making. Students noted a strengthened sense of confidence in such skills at the conclusion of this popular community-building event.
Selasi Azumah
, an SGA Fellow from Ashesi University in Ghana, found the conference to be particularly rewarding, saying "Each session was incredibly rich with new knowledge."
Jean-Benito Anty
from the Haitian Education and Leadership Program (UHELP) echoed the sentiment, adding that "Not only have I learned to raise my voice as a leader, to communicate effectively and structure my arguments, but I have also experienced working together on one issue to bring up solutions and to create a network."
In the year to come, OSUN looks forward to watching the Student Government/Association Fellows continue to expand and implement their toolkit of leadership skills, on their own and as a team.
Post Date:
01-31-2023