"A Vehicle for Movement-Building": Engaged Scholars Forge a Global Community of Practice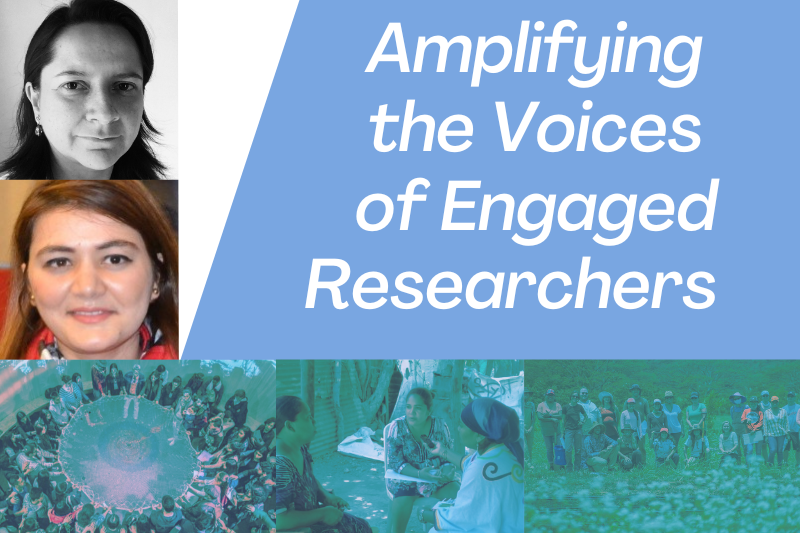 Nathan M Greenfield
and
Shadi Khan Saif
have published an article in
University World News
that spotlights an exciting collaboration between OSUN and the Talloires Network of Engaged Universities (TN), a program dedicated to supporting an online global community of practice of engaged researchers.
In
"Scholars Who Know the Real Meaning of Engaged Research,"
the authors explain how OSUN's project on
Amplifying the Voices of Engaged Researchers around the World
defines engaged research as going beyond academic study and committing to long-term sustainable community partnerships that incorporate and center the expertise of the researchers' collaborators.
The program's online community of practice workshops serve as "a space for engaged scholars around the world to reflect on their civic experience, acknowledge the political dimensions of complex challenges, and deconstruct oppressive systems of power," says
Nieves Segovia
, TN steering committee chair and president of the University Camilo José Cela in Madrid. "Simply, this emerging global community of practice is a vehicle for movement-building," she adds.
One scholar,
Diana Ordóñez Castillo
, is a museum exhibit designer researching the role of community-based museums in women's well-being throughout Colombia. While decades of civil war and social inequities have left painful wounds in Colombians, her work seeks to define museums as sites of sharing and healing, particularly for women.
"The museum is not, as old-fashion museums are, first about the objects. It is about the space defined by the objects, the physical and emotional space that the objects define that invites visitors to think and talk about death, disappearance, the role of the Colombian state in war, but also about love, caring and the means to build a dignified life," she says.
Sooriya Arya
, a local government specialist from Kabul, Afghanistan who fled the country after the Taliban seized control in 2021, has worked in the past with district heads to develop a digital map tracing the cultural diversity and potential inter-connectivity of Afghanistan's 35 different tribes. Via VPN, she is also teaching Afghan women how to write articles that reflect on their experiences living in a repressive society, to help them heal psychologically and to reverse Western stereotypes of Afghan women as individuals without agency.
Post Date:
04-04-2023