Leveling the Learning Curve: OSUN Partners Seek to Expand the Walls of Higher Education
"The civic role of higher education shouldn't just grow outside the walls of the university but should expand those walls altogether," said
Jonathan Becker,
Vice Chancellor of OSUN, recently during a panel discussion at the "Leveling the Learning Curve" conference at Columbia University in New York. Becker spoke passionately about the multiple ways OSUN is on the forefront of using digital tools to support the university's public mission in the globally networked sphere.
Becker explained that OSUN is actively advancing a more inclusive and connected higher education experience by supporting projects that not only provide rigorous quality education across the globe but also foster dialogue among students from diverse backgrounds. This crucial aspect of cross-university collaboration and discussion enhances learning for students at 45 different institutions on five continents and allows them to integrate civic engagement into their studies, further expanding social impact, he said.
Later in a
keynote address
, Becker said that Network Collaborative Courses (NCCs), such as his class on Civic Engagement, use connectivity and sharable digital assets to serve students from as many as fifteen different countries, including Bangladesh, Bulgaria, Ghana, Kenya, Myanmar, Palestine, the US, Bangladesh. "This benefits students not just by giving them an education but also by allowing them to engage and learn from one another," he explained. OSUN faculty from many institutions around the globe also report greater learning from the courses as they collaborate in their creation.
OSUN's mission is also increasingly defined by the in-person and online work its member institutions do with projects that push back against authoritarian crackdowns on academic freedom in places such as Myanmar, Afghanistan, Ukraine, Russia and recently in the US, said Becker. "Digital tools allow us to continue education for people who are under stress in these places," he said.
The livestreamed
conference
on May 4-5, co-sponsored by OSUN, Columbia University, the Teagle Foundation, and the UNDP, convened over 100 participants, including leading innovators from top educational technology firms and digital education programs from across the US and beyond. Project leaders from OSUN partner institutions American University of Central Asia (AUCA), Bard College Annandale, Bard College Berlin, Bard High School Early Colleges, BRAC University, and European Humanities University participated in vibrant panel discussions focused on digital tools and the pursuit of equity, networked learning, digital engagement platforms, visual storytelling, and Artificial Intelligence and Open Educational Resources.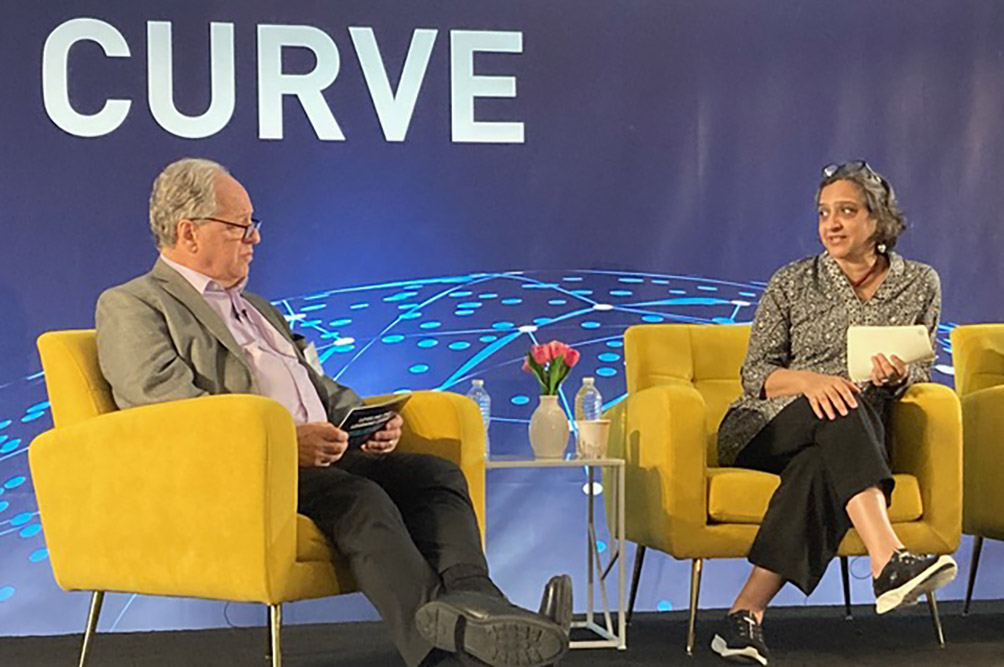 OSUN students from Bard High School Early College Newark were in attendance and actively engaged with the speakers, as did students who connected virtually from OSUN partner institutions including BRAC University, AUCA, and beyond.
In a panel discussing how new digital platforms, such as Brightspace and Engageli, can enrich student engagement,
Erica Kaufman
, Director of OSUN's Center for Liberal Arts and Sciences Pedagogy (CLASP), said that it was important for faculty to have explicit expectations as they use technology. At its best, technology enables students taking CLASP's student-centered and writing-rich courses to be authentic in their collaborative learning experience.
A panel exploring building networks of faculty and student filmmakers to create digital documentaries on pressing social issues highlighted OSUN's Visual Storytelling for Civic Engagement course, which has produced 70 case studies in two years. OSUN's
Dina Hossain
, documentarian and professor at BRAC University, said students taking the course not only learn the basics of storytelling but also receive important feedback from each other that improves the quality of their productions.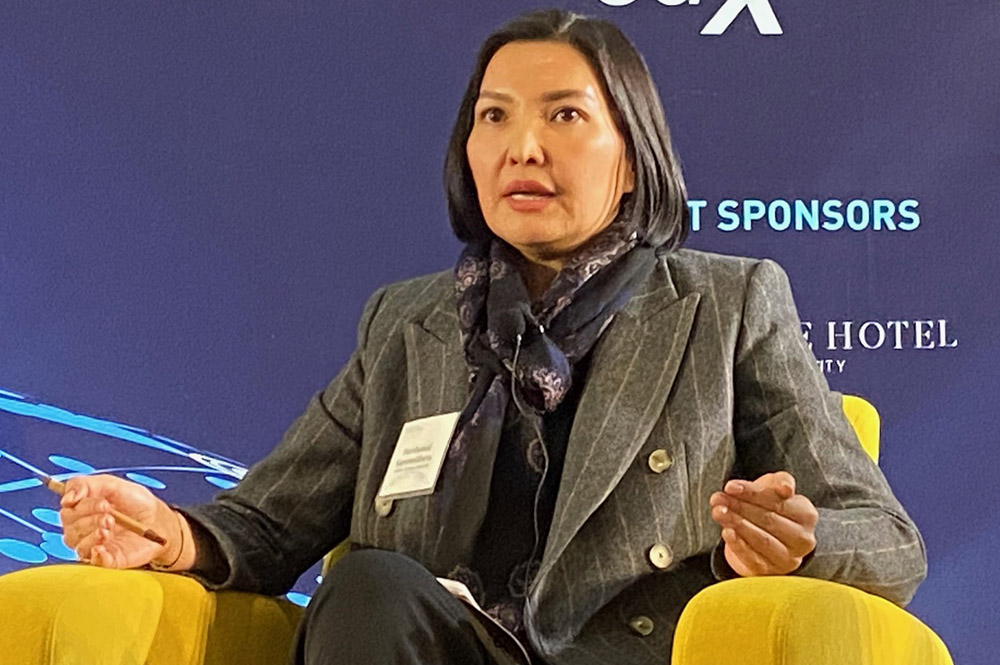 Nurzhamal Karamoldoeva
, documentarian and professor at AUCA, said the Visual Storytelling course is a "win/win situation" for both AUCA's civic engagement and video production departments. Student-made videos spotlight civic engagement projects and social activists based at AUCA, fueling a powerful feeling of commitment to social causes that inspires more students to study documentary video production.
The final panel of the conference, on artificial intelligence (AI), open education resources (OER), and adaptive learning, allowed
Meggan Houlihan
, Director of OSUN's Library Resources Program, to join representatives from Google, YouTube, and PBS to discuss the challenges of accessing the many student- and faculty-created resources that now reside in institutional repositories. "There is something great we are seeing here but it's not being realized," she said.
Houlihan said that AI could be used as a tool to facilitate capture of video, syllabi, texts, and other resources and that OSUN is working to help students be a part of laying the groundwork for this process. "We see students as content creators and not just content consumers," she added.
This sentiment of authenticity and connection between faculty and students was echoed throughout many of the conference's discussions. Several speakers stressed that the designers of digital education tools and the educators who use them could teach more effectively if they listened to the specific needs that students articulate.
Post Date:
05-09-2023