Geotech for Food Security: GeoHub Summer School Bridges the Gap Between Developers and Practitioners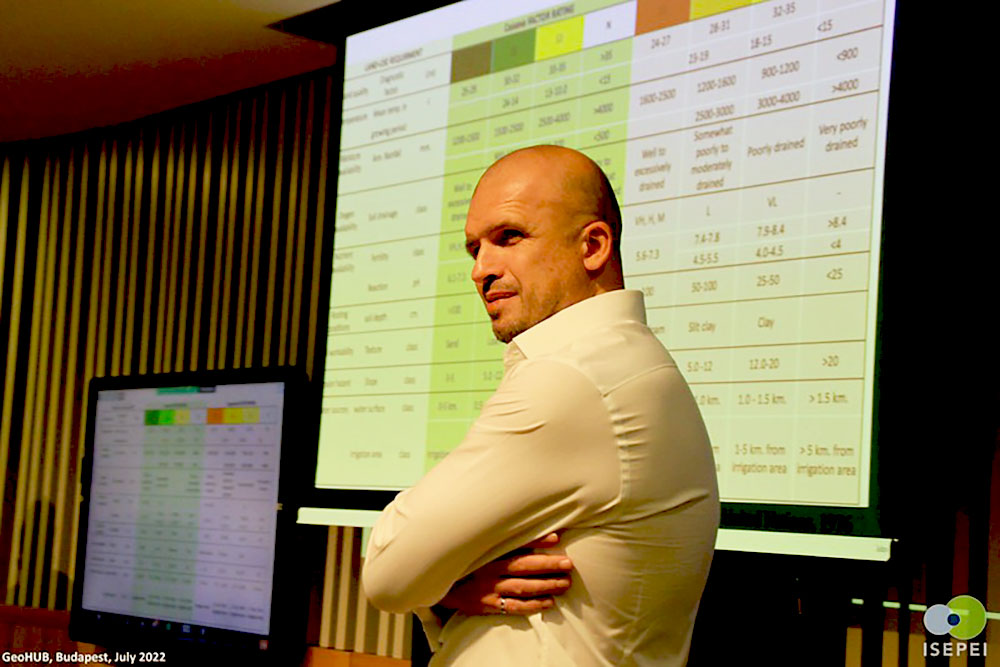 Food security is an acute global challenge, particularly in countries of both the Global South and North. Rapidly evolving geospatial technologies, such as geographic information systems, satellite imagery, drone remote sensing, and mobile applications, can contribute greatly to improving agricultural productivity, food quality and distribution. Numerous user-friendly tools and data sources are available, accessible for agriculture practitioners not specializing in digital technologies.
Despite the tremendous potential geospatial technologies offer, their application is hindered worldwide by traditional fears among practitioners that prevent their uptake. Furthermore, the technologies are constantly changing, making it even more difficult for practitioners to stay informed.
OSUN's
GeoHub Platform
, a joint initiative of partner institutions Central European University (CEU), American University of Central Asia (AUCA), and Bard College, aims to develop the capacity of OSUN members for using the latest geospatial methods and technologies in their core research and teaching disciplines, including food security and rural development. The Platform capitalizes on the individual strengths of its partner institutions, such as CEU's
Syslab ISEPEI project
and AUCA's
Tian Shan Policy Center
.
For one week in late July, GeoHub offered its in-person Summer University course on "Geospatial Technologies in Food Security" at CEU's Budapest campus. The course included a series of engaging workshops with top-level UN organizations, geospatial technology-based institutions, and renowned universities from around the world. The workshop focused on geospatial technologies in agriculture and digital transformation of rural areas, with discussions on precision agriculture, mobile apps, GPS, drone use, satellite imagery use, and more. Sessions were accessible online as well, allowing participants from remote locations to follow the presentations and actively participate in the discussions.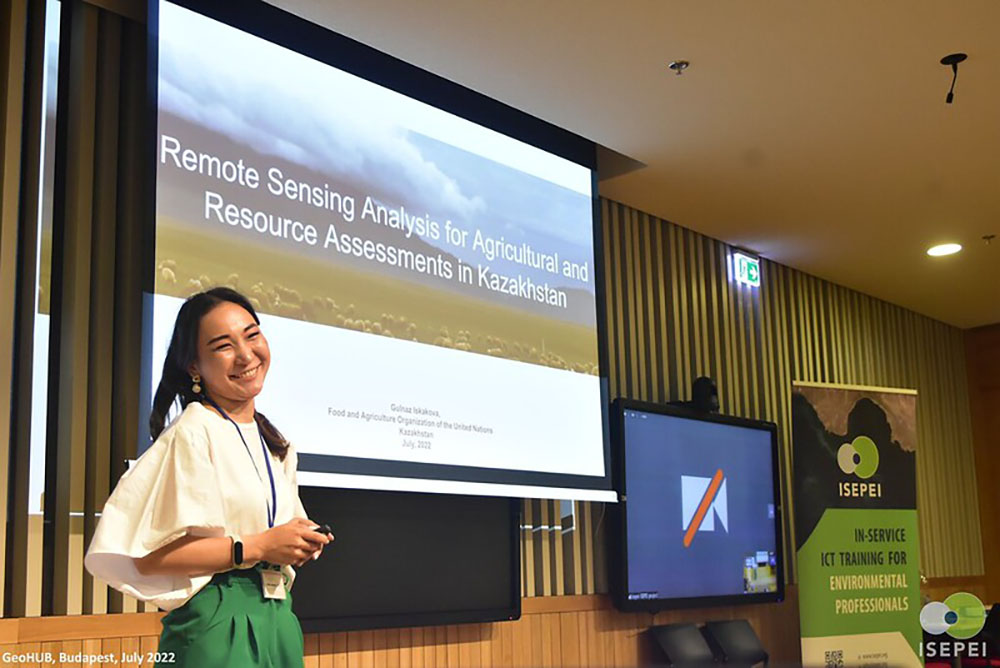 Approximately 45 experts presented their work on related Sustainable Development Goals (SDGs), food security, digital agriculture, crop monitoring, and more. Representatives from the UN Development Program (UNDP), UN Food and Agricultural Organization (FAO), UN World Food Programme (WFP), UN Office for Outer Space Affairs (UNOOSA), the World Bank, ESRI, Google, Babes-Bolyai University, Center for Research and Application of Satellite Remote Sensing (YUCARS) at Yamaguchi University, Airbus, MAXAR and Planet attended.
The week of sessions provided a vibrant platform for networking and establishing professional connections, in the hopes of creating future collaborations on environmental and food security projects around the world. Trainings focused on bridging the gap between developers and practitioners, allowing participants to hone their skills with tools and technologies that can be applied for data-driven decision-making while monitoring various SDGs targets and indicators.
"Discussions held between GeoHub members and participating organizations at the workshop led to the negotiation of several memorandums of understanding that granted partner institutions access to satellite imagery for research purposes and internship placements for students," reported
Viktor Lagutov
, Director of GeoHub.
During the 2022/23 academic year, GeoHub will conduct a series of related online and onsite trainings and workshops in Vienna, Budapest and Bishkek. The platform is open to any individual at an OSUN partner institution possessing geospatial skills or an interest in developing such expertise.
Register here
for updates on upcoming GeoHub activities or write to
[email protected]
.
Post Date:
08-09-2022