From Climate Despair to Climate Repair: OSUN Institutions Lead Worldwide Teach-In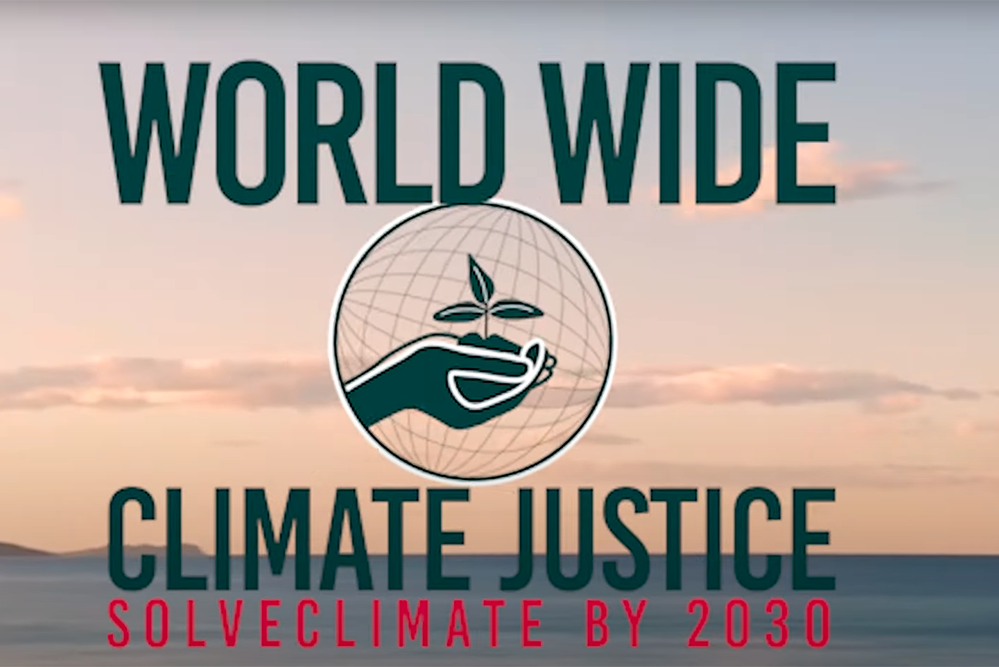 Mira is organizing a climate change teach-in the city of Bishkek, Kyrgyzstan, and supporting other events across her country. Marianne has been working for months helping schools across the Latin American region to host climate education events. Seda in the UK is using theater to engage students on climate issues. And at Parami University, serving students from Southeast Asia, Kyaw and Leo are helping organize a dialogue featuring climate leaders on gender equality, incentive-based nature conservation, and eco-friendly lifestyle choices.
What do these people all share? They are students and faculty united through OSUN's
WorldWide Teach-in on Climate and Justice
, a climate education initiative established by OSUN's
Solve Climate by 2030
project, that kicks off on March 29th. Including more than a dozen OSUN schools, and over 250 other colleges, universities and high schools in more than 40 countries, the project is engaging close to 30,000 students in a series of events focused on helping students and teachers take steps from "Climate Despair to Climate Repair."
Eban Goodstein
, an economist at Bard College in New York, and one of the co-Directors of the
WorldWide Teach-in on Climate Justice
, believes that most students today already understand the basics of climate science. They know the planet has been blanketed by heat trapping pollution, mostly from burning fossil fuels. And they also know the consequences of a hotter world: more intense hurricanes and typhoons, rising sea levels, increasing drought, crop failure, forest fires, flooding—and more and more climate refugees.
"Climate change seems overwhelming and inevitable. A natural reaction to this information is depression and disengagement." says Goodstein. "But that paralysis is itself the biggest threat to the future of the planet. In fact, people all over the world are taking action to cut global warming pollution, and we are already seeing scientists scale back predictions of how hot the future is likely to be. All of us can make a difference."
The OSUN Teach-In's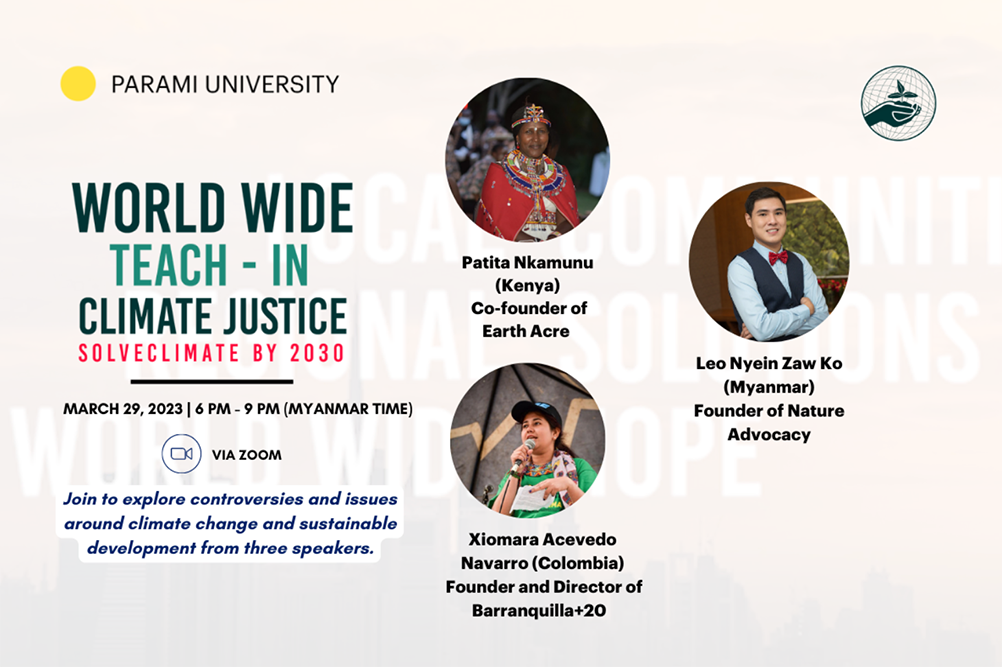 Climate change teach-in's across the world are now available in all shapes and sizes. In Kyrgyzstan, at the American University of Central Asia (AUCA), teach-in's take the shape of workshops: recycling, teaching climate across disciplines, and an instructional game called Climate Fresk. With the support of a grant from the US Embassy, AUCA is also supporting students and NGOs across the country to hold their own teach-ins. Mira, the Sustainability Lead at AUCA, says that she is looking to the teach-in to "help accomplish sustainability in unity—small acts multiplied by common efforts, can transform the world!"
At Universidad de Los Andes in Bogota, Colombia, a team of students and staff have been organizing colleagues across Latin America and the Caribbean. Their hard work has resulted in plans for 21 teach-ins in 9 countries, covering topics ranging from food system resilience and forest protection to entrepreneurship and sustainable business to the lived experience of climate change.
At Birbeck College in London, the teach-in is a two-hour collaborative rehearsal/transformation of
Zoe Svendsen's
5-minute play, "Love Out of the Ruins." The work imagines worlds other than the "extractive, transactive, individualist, colonizing, fossil-fuel addicted high carbon culture that we live in" and proposes that "there is no single one-size-fits-all utopia, but many overlapping potentialities, complementary and conflicting – an ecosystem of utopias." The workshop will be followed by a 20-minute performance, open to a wider audience, followed by a Q&A.
At Parami University, an institution founded in Myanmar but now fully online and with a mission of serving Southeast Asian students, the teach-in is a webinar with a star-studded cast of global climate leaders. Headliners include environmental activists from Kenya, Colombia, and Myanmar.
Other OSUN institutions holding teach-in's in 2023 include American University of Bulgaria, American University of Beirut, Al Quds-Bard College, Ashesi University, Arizona State University, BRAC University, Bard College Berlin, Black Mountain College, Central European University, National Sun Yat-Sen University, Rift Valley Institute, and University of Witwatersrand.
What ties all these teach-in events together is a commitment to creative, bottom-up education, involving students and teachers in discussion and dialogue. The global theme of "Climate Repair" aims to inspire new ideas for students to help fix the climate not only through their personal actions, but also in their future professional lives.
#MakeClimateAClass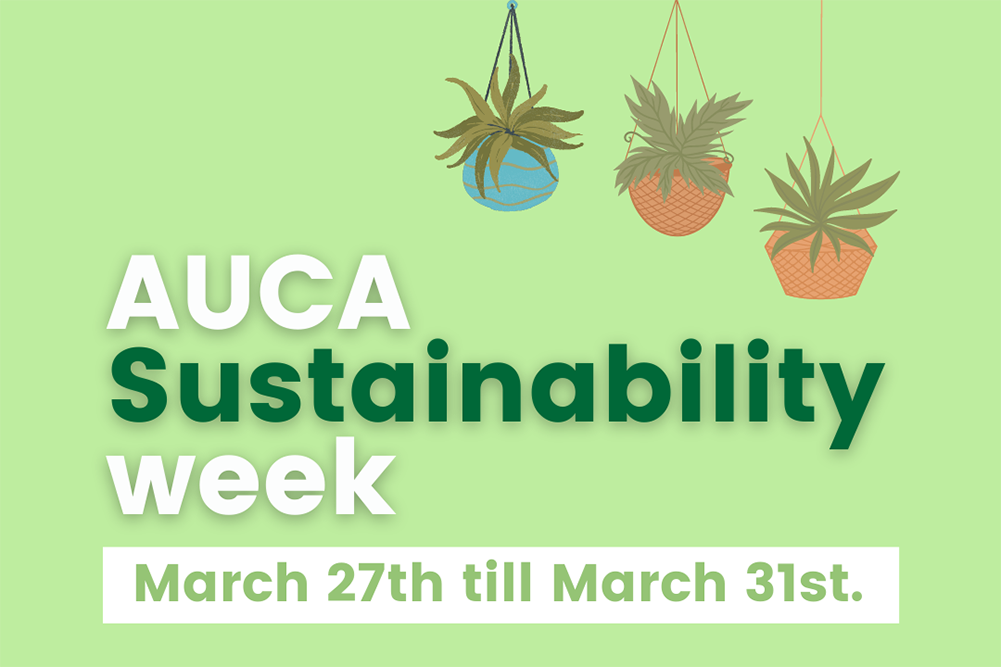 The teach-in is not only focused on students. Across the planet, tens of thousands of teachers are also increasingly worried about climate destabilization, and the future for their students and their own families. These are not climate experts, just climate-concerned educators teaching history, physics, business or art—faculty who typically do not talk about climate change in their classes. And yet, important ways to think about climate change and solutions are emerging from all subject areas: from historians, from physicists, from business leaders, and from artists and more.
This insight led to a teach-in approach called #MakeClimateAClass. Rather than create an all-campus climate event, climate-concerned educators take thirty minutes out of their regular classes to talk about how their subject matter is contributing to climate solutions. This approach can lead students to think: "I like psychology, and I care about climate. I could be a climate psychologist." Or, "I am good at social media. I can put those skills to work helping repair the climate."
At Bard College Annandale, more than forty faculty members are taking time in their regular courses in March and April to #MakeClimateAClass. A Spanish class will focus on climate dystopias in Spanish literature. A Chemistry 101 Professor invited a Bard MBA student who is also an industrial chemist to talk about chemistry-based careers working on climate repair. An art class will look at sustainability in art production, and in museums and galleries. And a South Asian politics class has another Bard guest speaker talking about how climate change is destabilizing the region. A similar effort is underway at AUCA in Kyrgyzstan, involving over 45 faculty.
By making climate a class, professors are opening students' eyes to professional opportunities in climate solutions across the spectrum of disciplines. "This is exactly what it will take to solve climate," says Goodstein. "Tens of millions of people in all sectors at work starting now, and steadily over the coming decades, to shift the world to clean energy."
Climate and Justice
A major focus of the teach-in's is protecting low-income people across the planet who are already suffering the most from climate disasters. Students from Kyrgyzstan and Colombia sometimes come from families who are on the frontlines of climate-induced droughts and floods. They also bear far less responsibility for global warming than middle class families from developed countries, who live much more energy-intensive lifestyles.
The teach-in's also focus on justice in the transition to a clean-energy future. For low-income families, this means solutions that also save them money, and reduce their exposure to toxic air pollution. Teach-in Advisor and energy expert
Michael Dorsey
points to one of the truly beneficial outcomes from the fight to stop global warming: plummeting prices for solar power. As solar gets cheaper and cheaper, it will bring an end to the energy poverty that still leaves more than 2 billion people on the planet without reliable access to electricity.
Looking ahead, scientists are forecasting that
2023 and 2024
are likely to be very hot years that could shatter global temperature records. Against that backdrop, the WordWide Teach-on Climate and Justice will be back bigger and stronger in early April 2024, with a "WorldWide Climate Education Week." Climate-concerned educators and students can
sign up here
to stay informed.
The WorldWide Teach-in is a project of the Graduate Programs in Sustainability at Bard College in New York, in partnership with educators across the world. The project is supported by OSUN, as well as the Lever for Change program, an affiliate of the MacArthur Foundation, and the US Embassy in Kyrgyzstan.
Post Date:
03-27-2023