Connectivity Online and On-Ground: Parami University's Emphasis on Peer Support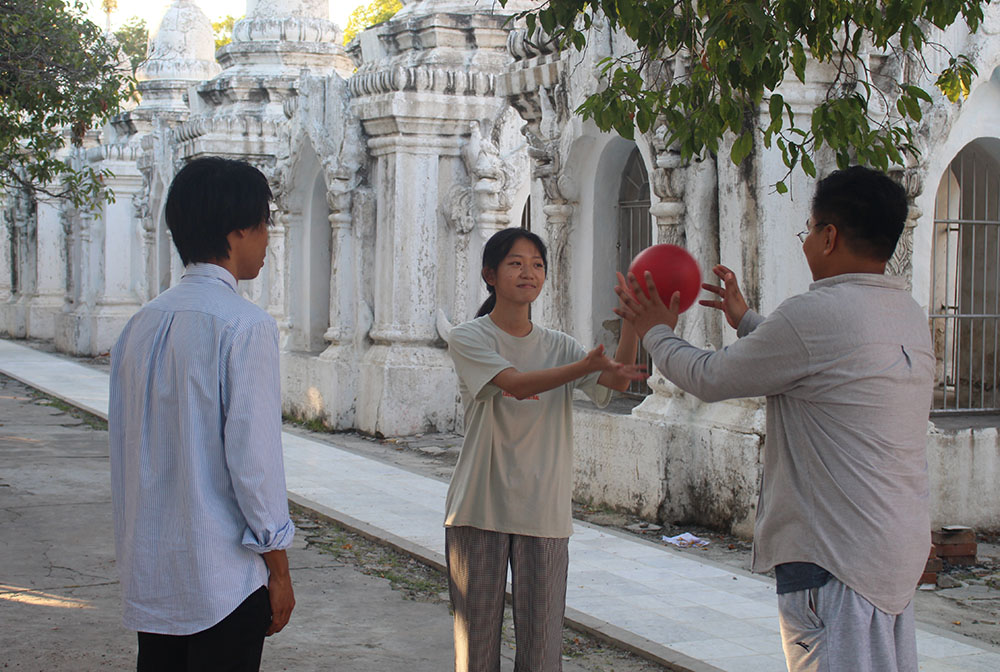 Near the end of 2022, students from the inaugural class of
Parami University's
two new BA programs got to meet one another for the first time since they began studying together last fall. A private non-profit university based in Myanmar, Parami aims to provide a quality liberal arts and sciences education to youths from underdeveloped communities in Southeast Asia.
As a wholly online institution, Parami offers all of its academic instruction virtually, with students working from home in disparate regions across Myanmar, Thailand, and Kenya. In an effort to respond to student needs, Parami staff designed several in-person or "on-ground" meetings that helped students establish offline social connections to enhance their educational experience.
Students remarked how they were eager to meet fellow classmates and staff members through social activities outside of the usual digital classroom structure.
"When it was announced that we students would be meeting up, I giggled like a child and was excited to meet my classmates. The activities were fun and engaging and now I can't wait for the next meet-up," says Parami student
Thant Thaw Tun
. "We need this kind of support as most students like me are stuck inside a room for a long time. Instead of talking to a person through a computer screen, students need to meet people in person."
Pluses and minuses of the digital shift
Increased internet connectivity and the rise of online learning have enabled learning opportunities that were previously unimaginable. This digital shift has especially benefited students whose mobility is restricted, such as those in refugee camps or without travel documents.
Although not a part of formal instruction, offline support activities play an important role in improving students' learning environment and their mental well-being. While online learning programs can be as rigorous as in-person programs, they often limit opportunities for social engagement and community-building, which allow young people to thrive. Additionally, students also often require additional logistical support so they can access online learning effectively, since many live in parts of the world that still lack sufficient infrastructure.
Addressing a need for social interaction and connection
Undergraduate students at Parami's BA programs in Philosophy, Politics, and Economics (PPE) and Statistics and Data Science (SDS) are enrolled full-time and take five online courses each semester, where they engage in discussions and participate in both classroom and extracurricular activities. The classes are rigorous, requiring robust reading and writing skills and fostering intensive knowledge exchanges that allow students to learn from each other. Despite the significant amount of time students spend together in virtual classrooms and doing group assignments online, they still crave an interpersonal connection that is hard to replicate in the digital sphere.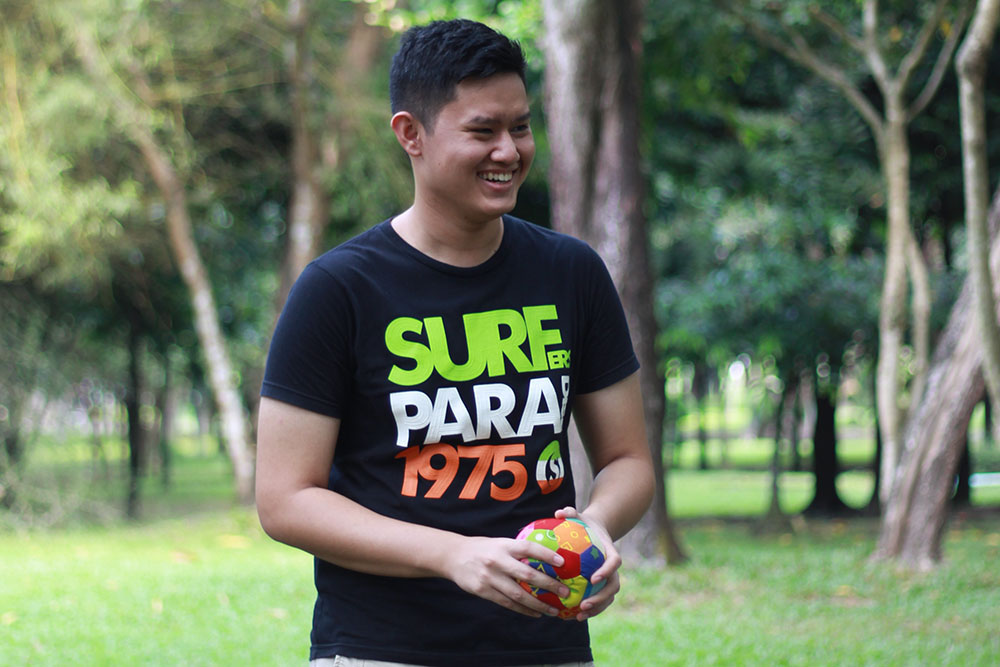 To nurture such social interaction, Parami's student affairs team committed to providing in-person, outdoor meetups in Yangon, Myanmar, where the majority of the university's students are clustered, and in Chiang Mai, Thailand. In both places, students got to know each other by engaging in "icebreakers" and by spending unstructured time together.
"We believe that the activities can provide mental and emotional support to avoid loneliness, to bring students closer together, promoting peer-to-peer support not only in classes but also outside the classroom," says
Htet Aung Hlaing Myint
, Senior Student Affairs Officer at Parami University.
"For me, on-ground student support is critical," says Parami student
Hkawn Nu Mai
, who laments the isolation often associated with solely using online platforms such as Zoom. "Not having to communicate with so many people seems to be a relief, but in reality, I felt that I have less opportunity to fit into the social environment. By providing on-ground support, students have the chance to meet each other and be exposed to the outside world. So even if we are studying online, we still get the sense of studying on campus," she adds.
Hubs and facilities to support underserved learners
Aside from the need for social support, Parami staff say that students taking online courses often need logistical support to fully benefit from this relatively new mode of learning. Some come from conflict areas where they do not have the luxury of learning from the comfort of home and others come from areas with limited internet access or electricity.
To assist these students, Parami's partner organization Parami Liberal Arts and Sciences Fund, Inc. helps provide room and board, known as "learning hubs," as well as internet connectivity, technical devices, and learning facilities in Myanmar and Thailand. The learning hubs and facilities also serve as a shared space for students to spend time with classmates and forge friendships.
Learning across cultures
Looking forward, Parami aims to create more in-person learning opportunities that complement core programs, such as short-term exchanges, semesters and summers abroad. These opportunities will enable students to learn across cultures as they complete their degrees. Parami will also continue to support students coming together through the programs, trainings, conferences, and events that OSUN offers, which are already enriching their learning experience.
With a focus on offline support as such a crucial part of the education experience, and with all of its 57 undergraduates receiving full or partial scholarships, Parami University demonstrates a strong commitment to ensuring access to quality liberal arts and sciences education for underserved youths across Southeast Asia. OSUN looks forward to seeing further great strides in 2023!
Post Date:
01-09-2023