Capturing Narratives of Marginalized Communities: Oral History and Literature in Eastern Africa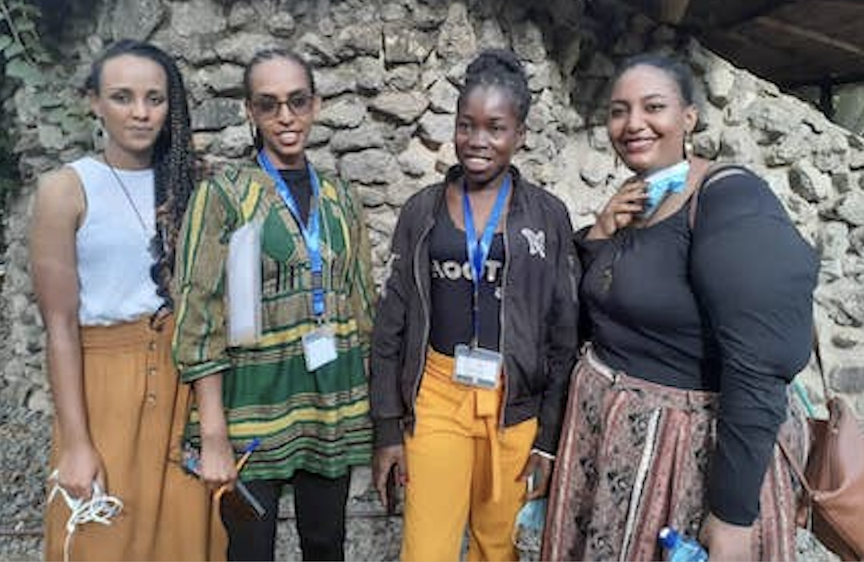 The OSUN Hub for Connected Learning Initiatives in Eastern Africa held its first Oral History and Literature (OHL) Research Seminar in the fall of 2020. The participants – from seven countries in Eastern Africa – described the program as a novel experience, combining a critical exploration of the developing role of the oral tradition in the cultures of the region with technical training and opportunities for practical research.
The seminar was a critical first step in launching the broader research program of
OSUN's Eastern Africa Hub
, which will provide training and support for local researchers emerging from marginalized and displaced communities. The Hub expands student-centered higher educational opportunities for those affected by political crises and displacement by providing high-quality online learning opportunities that increase access to sustainable livelihoods.
The seminar was conducted remotely during a three-month period and culminated in a three-day, in-person meeting near Nairobi, Kenya, where participants presented their research. It brought together graduate-level students and young writers from Sudan, South Sudan, Ethiopia, Eritrea, Somaliland, Somalia, Kenya and the Democratic Republic of the Congo. Several participants were refugees living in the Kakuma Refugee Camp in northern Kenya, one of the largest refugee settlements in the world.
Participants presented on topics including urbanization in Somalia and consequent cultural changes; the politics of popular music among the Borana of the Kenya-Ethiopia border area; a multi-generational record of the women of a Keiyo lineage in Kenya; and an account of the contribution of Asian communities to cultural and economic development in East Africa.
Although the COVID-19 pandemic and political turmoil in the region posed obstacles to attendance at the December meeting, 15 participants attended in person. One participant was cut off from telecommunications by the war in Ethiopia and had to send an account of his project – on interethnic conflict in his home province of Tigray – for discussion by other participants.
The OHL seminar was convened by
John Ryle
, Legrand Ramsey Professor of Anthropology at Bard College, co-founder of the Rift Valley Institute and
Tom Odhiambo
, Senior Lecturer of Literature at Nairobi University, with support from the OSUN Hub Program Director,
Rebecca Granato
, Associate Vice President of Global Initiatives at Bard College and an Oral Historian by training. Visiting speakers included
Nuruddin Farah
, the Somali novelist, who is Distinguished Professor of Literature at Bard College;
Ferenc Markó
, a Phd candidate in Anthropology at Central European University; and
Mark Bradbury
, Director of the Rift Valley Institute (RVI). The meeting in Kenya was co-organized by RVI, an OSUN partner. The next iteration of the OSUN Hub for Connected Learning Initiatives Seminar will take place in April 2021, and will be followed by publication of selected research.
Post Date:
02-12-2021