Expanding Access: How Students Can Help Break Down Barriers to Refugee Higher Education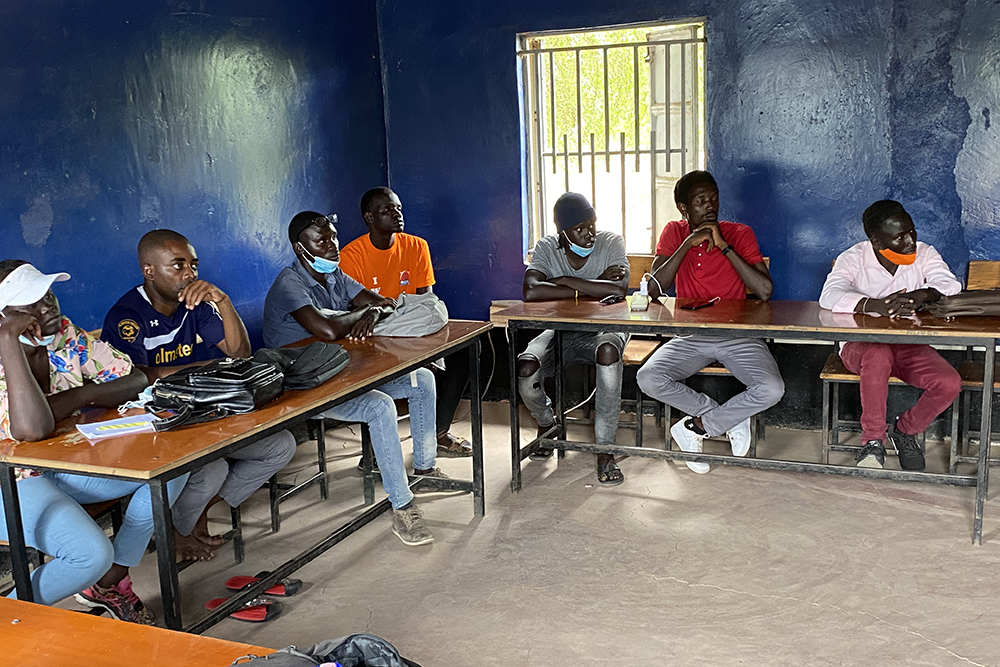 The OSUN
Hubs for Connected Learning Initiatives
and UNHCR recently hosted a panel discussion with refugee students from OSUN and partnering organizations on "Global Student Engagement in Refugee Access to Higher Education."
Hubs partners work to expand access to higher education for students in areas affected by crisis and displacement through the delivery of contextualized and technically innovative connected learning opportunities.
Rebecca Granato
, Director of the Hubs and Associate Vice President for Global Initiatives, Bard College, gave the introduction and
Arash Bordbar,
Associate Education Officer, UNHCR, moderated the panel of five students. Panelists included
Simon Rutarondwas
, of the OSUN Hub in East Africa;
Olivia Issa
and
Miriam Cing
, co-chairs of Student Voices for Refugees (SVR); and
Ella Ininahazwe
and
Ehab Badwis
, Global Leads for the Tertiary Refugee Students Network (TRSN). Over 70 participants from across the network tuned in.
Citing the alarming statistic of only 3% of refugees being able to access higher education, as compared to the global average of 37%, panelists highlighted the urgent need for more college-level opportunities for displaced youth. The speakers from TRSN and SVR discussed their institutions' response to the crisis and how they used global advocacy to identify pathways for refugee learners to successfully navigate access to higher education.
Students on the panel spoke in depth about the unique barriers refugee youth face in accessing higher education. These include practical obstacles, such as lack of access to a strong internet connection, laptops, or mobile phones, as well as a dearth of information on higher education opportunities. Panelists explained that these factors contribute greatly to a high dropout rate among refugee learners.
Speakers also pointed out how important it is for better-served students from across the globe to mobilize in support of expanding refugee access to higher education opportunities. Sharing information about higher education opportunities with refugee students is helpful, as many lack an understanding of the relation of education to the improvement of their livelihoods, they said. The speakers also emphasized that student groups could advocate with faculty and administration to promote opportunities for refugees at their institutions.
Miriam Cing
, of SVR, explained that college students across the globe could support refugees who have settled in their institutions by helping to orient them culturally so they might better understand challenging new academic environments. Cing, a refugee herself, emphasized that culture shock is a leading factor in refugees not succeeding as students.
Panelists not only explained the diverse challenges many refugee students face in connecting to higher education but also provided practical examples of what students in less precarious situations could do to improve access for all.
Post Date:
07-13-2021