Afghan Students Reach Kyrgyzstan After a Risky Journey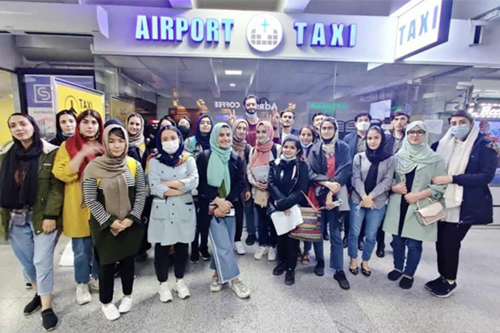 Nearly 200 students from Afghanistan, escaping the Taliban's tightening grip on education, have been safely evacuated from Kabul under an ambitious plan led by OSUN partner institution the American University of Central Asia (AUCA) and the Kyrgyzstan government. About 60 percent of the students, undergraduates and graduates, are women, according to the university.
The overland road trip from Kabul, the capital, to the eastern-border crossing into Pakistan at Torkham, posed dangers as the students journeyed from September through early this month. Students passed through territories where undisciplined and armed Taliban fighters, smugglers and drug traffickers roamed.
The evacuation of students from Kabul was planned and carried out in consultation with the US and Kyrgyz governments. It was led by a team coordinated by
Jonathan Becker
, OSUN vice chancellor and interim president of AUCA.
Post Date:
10-14-2021