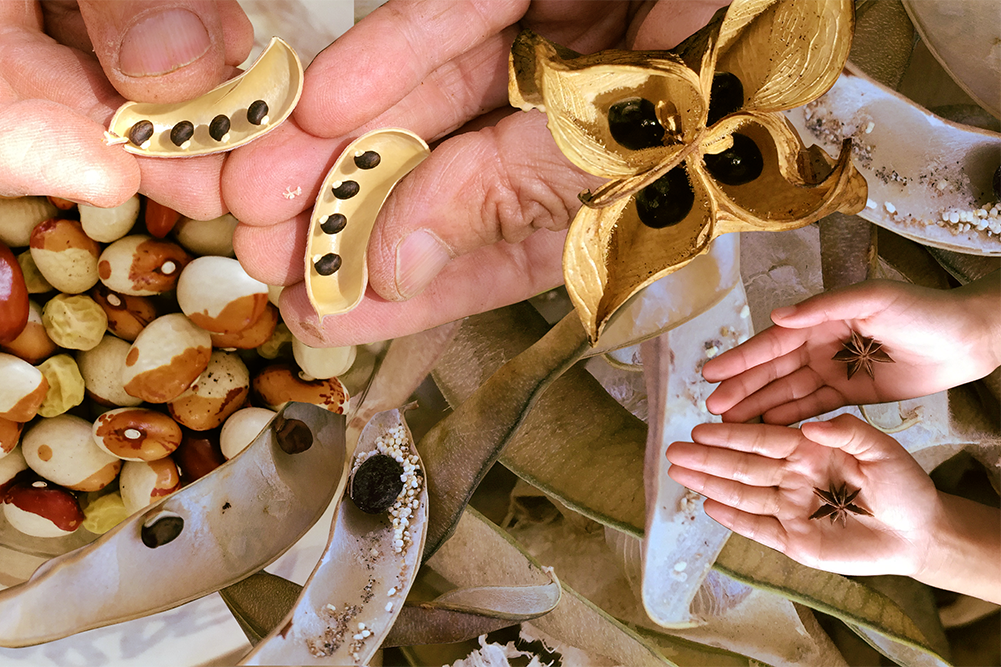 Zayaan Khan: From Seed-as-Object to Seed-as-Relation in South Africa
Friday, September 30, 2022
12:00 pm – 1:30 pm
EDT/GMT-4
Online Event
CHRA's first talk in its fall series focusing on the politics of land and food features multidisciplinary artist and researcher
Zayaan Khan
. Zayaan's webinar will focus on her work with seed, land and food in South Africa based in sociopolitical, ecological, and spiritual-political perspectives. Zayaan is one of the artists commissioned by
Boyzie Cekwana
as part of CHRA's network project Common Ground, in collaboration with the Fisher Center at Bard.
"From seed-to-object to seed-as-relation in South Africa" explores the laws that limit and criminalize seed use and the local and global resistance movements that aim to extend the accessibility of seed.
Khan works as an artist using local urban and ecological relationship/s to understand the elements that build ecosystems. Through curiosity, research, experimentation and engagement, her work finds a resting place through food as a means of understanding the world, particularly seed, land and collective heritage.
This webinar will be moderated by Mocke Jansen van Veuren (University of the Witwatersrand).
---
Website:
https://bard.zoom.us/webinar/register/WN_VZXY8A85Qe28QdxW8rRfJQ