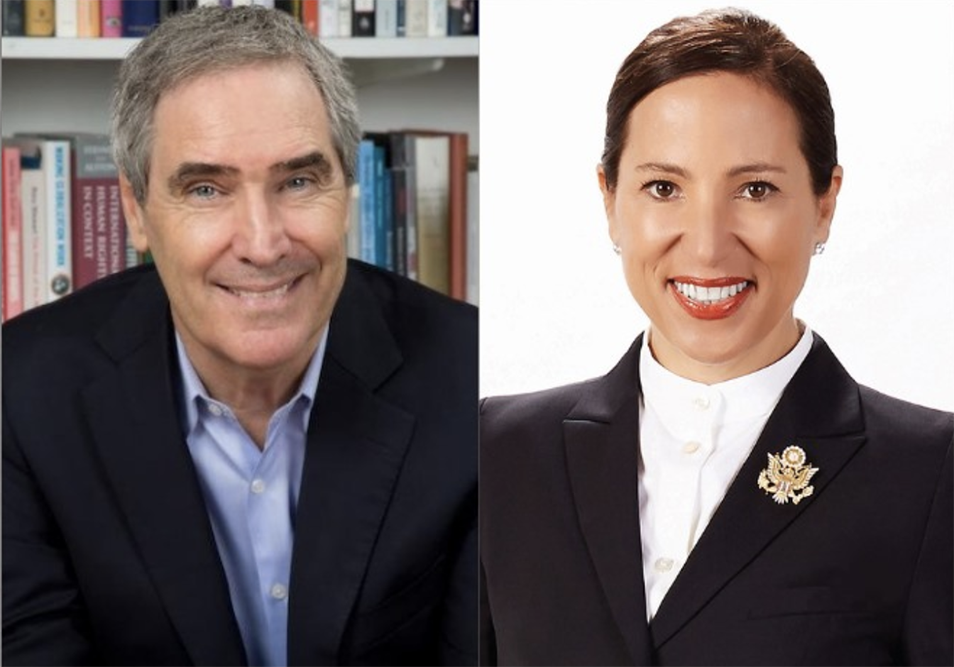 Perspectives on Democracy: A Conversation Between Eleni Kounalakis and Michael Ignatieff
Monday, June 14, 2021
1:00 pm – 2:00 pm
EDT/GMT-4
Online Event
OSUN and Central European University's Democracy Institute welcome members to attend an event co-organized by CEU and its journal, the
Review of Democracy--
a conversation on democracy, populism and polarization with Lieutenant Governor of California
Eleni Kounalakis
, Former U.S. Ambassador to Hungary, and
Michael Ignatieff
, President and Rector of CEU.
Ambassador
Eleni Kounalakis
(ret.) is Lieutenant Governor of California. She was sworn in as the 50th Lieutenant Governor of California by Governor Gavin Newsom on January 7th, 2019. She is the first woman elected Lt. Governor of California. From 2010 to 2013, Lt. Governor Kounalakis served as President Barack Obama's Ambassador to the Republic of Hungary. Following her posting to Budapest, Governor Jerry Brown appointed her to chair the California Advisory Council for International Trade and Investment in 2014. She was a Virtual Fellow at the U.S. Department of State, Bureau of Intelligence and Research between 2014 and 2017, specializing in international trade and immigration, and is currently a director of the Association of American Ambassadors and a National Democratic Institute "Ambassadors Circle" advisor.
Michael Ignatieff
is President and Rector of CEU. He was elected President and Rector in 2016. Previously he served as Edward R. Murrow Chair of Press, Politics, and Public Policy at Harvard University's John F. Kennedy School of Government. An international commentator on contemporary issues of democracy, human rights, and governance and a Canadian citizen, Ignatieff is also an award-winning writer, teacher, former politician, and historian with a deep knowledge of Central and Eastern Europe.
The discussion will be streamed live on the
Institute's Facebook page
; join the
Facebook event page
to follow.
---