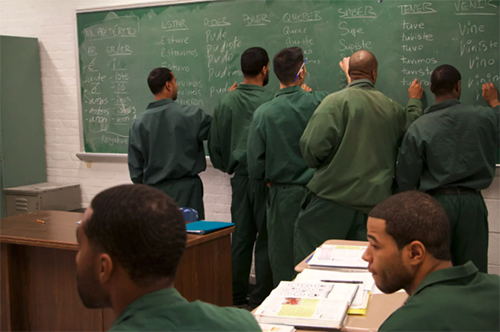 Landscape of Higher Education in Prison: Knowledge and Experience in the U.S. Context
Wednesday, February 2, 2022
10:00 am – 11:00 am
EST/GMT-5
Online Event

10 AM New York l 4 PM Vienna
OSUN invites all members to attend the first event in the Higher Education in Prison Education Webinar Series for 2022, presented by The Consortium on Education in Prison, the Alliance for Higher Education, the UNESCO Chair in Applied Research for Prison Education, the UNESCO Institute for Lifelong Learning, and the Institute for Cooperation in Adult Education.
In this free, online event, panelists will present a portrait of higher education in prisons in the U.S context and discuss its development from a practical and theoretical point of view.
Erin Castro
(University of Utah) and
Mary Gould
(Alliance for Higher Education in Prison) will contextualize why data collection at the national level is paramount to advancing equity and inclusion in higher education in prison and will provide an overview of the research being conducted.
Megan Callaghan
and
James Kim
from the BPI will present the experience and programs of the Bard Prison Initiative and their evolution over the last 20 years.
The panelists will also discuss how these research programs and practical initiatives can mobilize collective expertise, resources and networks in ways that foster pathways and pipelines to college for historically excluded students.
The conference will be held in English with simultaneous interpretation into French and Spanish
This is a free online event.
Register here
.
---
Website:
http://us02web.zoom.us/webinar/register/WN_Uqps7F3LTQKp_7W-GEJcXg