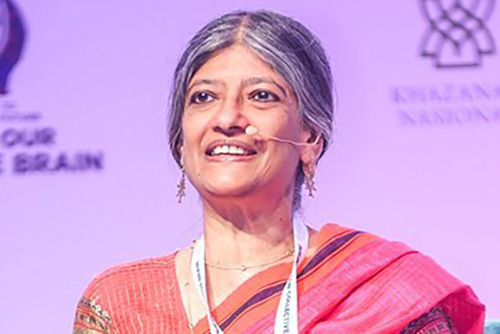 Jayati Ghosh: The Mutating Virus of Global Inequality
Thursday, March 31, 2022
12:00 pm – 1:30 pm
EDT/GMT-4
Online Event

12 PM New York l 6 PM ViennaWeis, Cinema, Bard College
OSUN members are invited to attend the second annual
Economic Democracy Initiative's
Keynote Address with scholar
Jayati Ghosh
, professor, Department of Economics, University of Massachusetts at Amherst, and advisor, United Nations HLAB on Economic and Social Affairs, who will discuss how global inequality has not just increased absolutely but changed in nature.
The increase and changing nature of global inequality has come about not only because of vaccine inequity but also massive differences in fiscal responses across rich countries and others, greater informality of labor in the developing world, the unequal experience of climate change, and the implications of the international architecture. Ghosh will specifically address International Property Rights and global investment rules and patterns, and what we can do about it.
This is a virtual and in-person event taking place at Bard College.
Join the livestream on YouTube
---
Website:
https://www.youtube.com/watch?v=ObdWL7yohSc