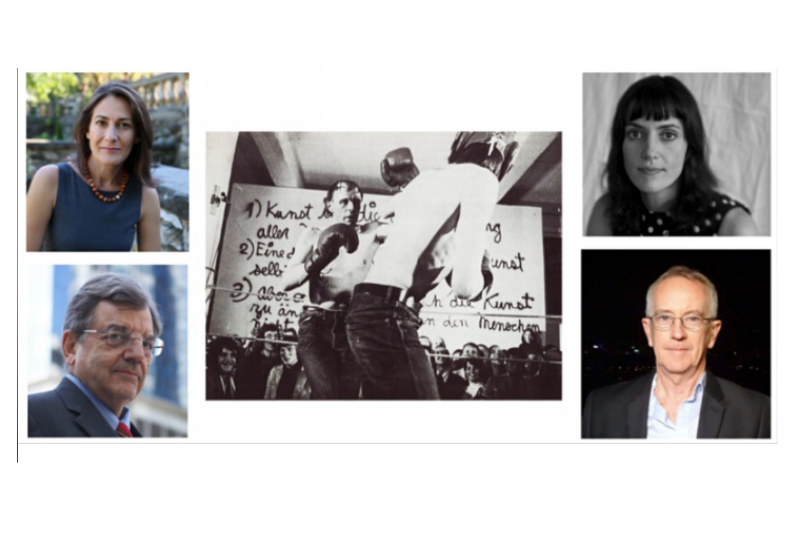 Fight Club: Debt
Wednesday, December 1, 2021
6:00 pm – 7:30 pm
EST/GMT-5
Online Event

6 pm New York l 12 am Vienna
OSUN's Hannah Arendt Humanities Network (HAHN) and its Economic Democracy Initiative (EDI), along with the Museum of Care, invite OSUN members to a timely discussion with economists
Michael Hudson
,
Pavlina Tcherneva
of EDI, and
Steve Keen
of Debunking Economics on debt--in particular, student debt.
Nika Dubrovsky
, widow of the late
David Graeber
, has established "The Fight Club" to keep David's unique way of challenging conventional wisdoms alive. Each "Fight" pits leading advocates, thinkers, and visionaries against each other.
The inaugural fight was a debate between the renowned economists
Thomas Piketty
, author of "Capital in the Twenty-First Century", and
Michael Hudson
, author of "And Forgive Them Their Debts".
This group will discuss: What are the most serious problems of today's finance-capital economies? And what are the best remedies?
Astra Taylor
of the Debt Collective will moderate.
This is an online event.
RSVP on Eventbrite.
---
Website:
https://www.eventbrite.com/e/fight-club-the-great-debt-debate-post-game-qa-tickets-211392088427