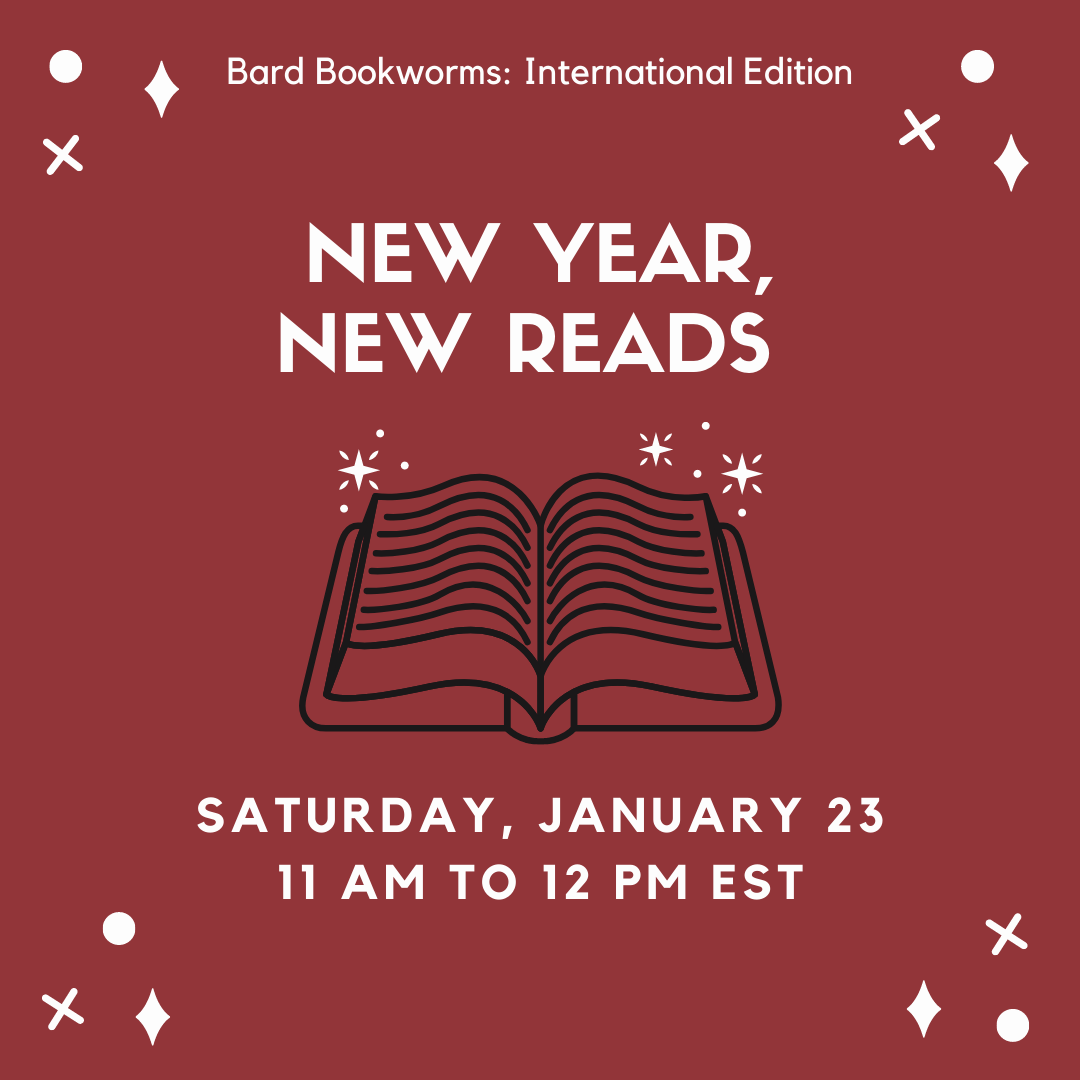 Bard Bookworms: International Edition
Saturday, January 23, 2021
11:00 am – 12:00 pm
EST/GMT-5
Online Event
Join Bard Abroad to discuss the books you've read over the break and all the places you "traveled to" through books. We will also be discussing our To Be Read lists for 2021!
To join via Zoom:
https://bard.zoom.us/j/86931622552?pwd=RXZQVUhERUpHdnBJbTdzS3Z2SThUQT09
Meeting ID: 869 3162 2552
Passcode: 942980
Students, faculty, staff, alumni/ae, and community members throughout the Open Society University Network and Bard International Network Partners are welcomed to join. To sign up for our email alerts:
https://forms.gle/n3yaH2BAZjgAAfZH9
Want to keep in touch between meetings? Join our GoodReads group:
https://www.goodreads.com/group/show/1135375-bard-abroad-bard-book-worms
Questions? Contact Emily Levine at
[email protected]
or Lauren Cooke at
[email protected]
.
---
Email:
[email protected]
Website:
https://bard.zoom.us/j/86931622552?pwd=RXZQVUhERUpHdnBJbTdzS3Z2SThUQT09