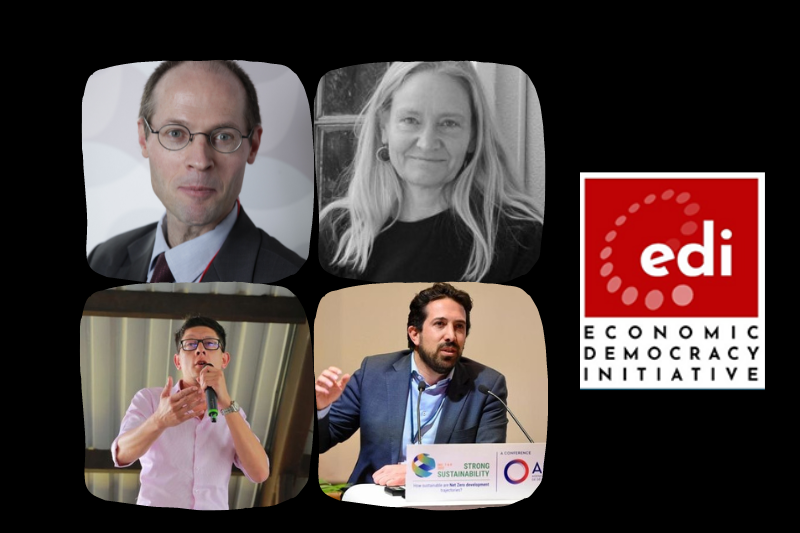 Assessing Global Progress in Advancing the Job Guarantee
Wednesday, January 25, 2023
10:00 am – 11:30 am
EST/GMT-5
Online Event; Other

10 AM New York l 4 PM Vienna
The job guarantee proposal charts a concrete path to securing the second pillar of the Democratizing Work manifesto, namely to decommodify work. It is an economic policy that provides open-ended public employment opportunities to anyone seeking decent, living-wage work. It is a structural stabilization policy that alleviates the economic, social, and political costs of unemployment and precarious employment. It is equity-driven and draws on a long tradition of human rights and social justice.
The next seminar in the OSUN Economic Democracy Initiative's #DemocratizingWork Global Workshop Series brings together experts and policymakers who are developing or already managing large-scale national employment policies informed by the principles of the job guarantee. There are multi-pronged strategies for securing the right to decent work for all and developing employment-centered economic policies.
PanelistsKate Philip
, Programme Lead on the Presidential Employment Stimulus in South Africa
Olivier De Schutter
, UN Special Rapporteur on Extreme Poverty and Human Rights
Diego Guevara
, General Vice Minister for Finance, Colombia
Daniel Rojas Medelin
, Director, Special Assets Agency, Colombia
DiscussantsSimon Azza
(Advisor), Special Assets Agency, Colombia and
Manuel Martinez
(Advisor), Ministry of Finance, Colombia
Moderator
Pavlina R. Tcherneva, Bard College, US
The seminar is co-sponsored by OSUN-EDI and the Democratizing Work initiative and will take place online.
---
Website:
https://bit.ly/demwork_jg