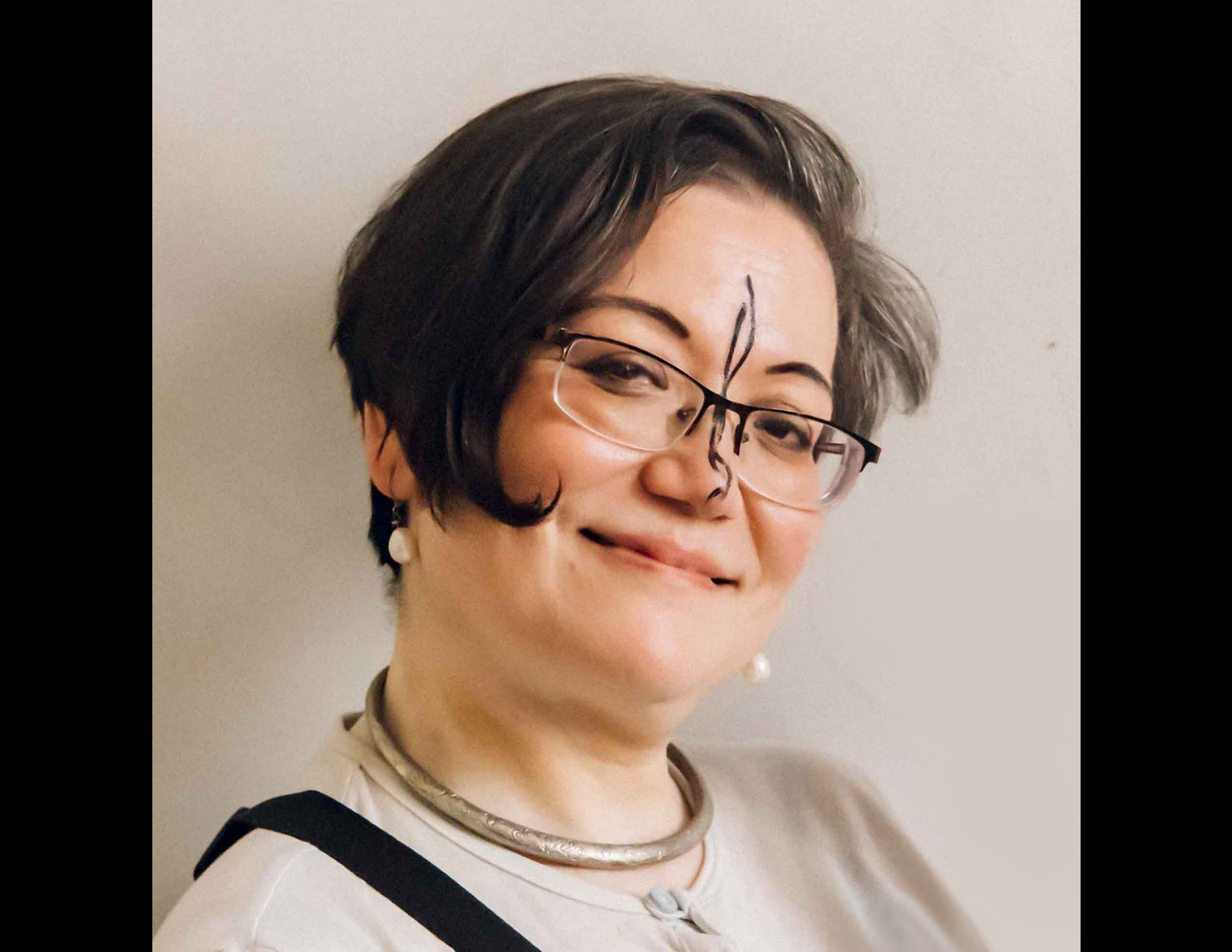 Ashmina Ranjit: Politics of Being
Friday, April 23, 2021
12:00 pm – 1:30 pm
EDT/GMT-4
Online Event
The OSUN Center for Human Rights and the Arts presents a webinar with Ashmina Ranjit, part of the
Artists and Activists
lecture series.
Just because we're born with a vagina, why accept that our family, society, and state continue treating us as unequal "beings"? Why do sexual violence, unequal rights, and inequities persist? Why do we need to rethink and reimagine intersections of gender, caste, class, and religion?
I plan to reflect on insights from my journey of resisting and interrogating complex politics of Hindu patriarchy, especially the role of the nation-state in sustaining structures of dominance and exploitation. Using art as a tool for investigating and reclaiming my own position as a "Being," I am exploring my multiple identities as a human, citizen, Asian, and artist, amongst others.
Ashmina is Nepal's leading conceptual artist and activist. She is at the forefront of artivism (art+activism) in South Asia. Her artworks challenge and confront the status quo. Subversion of stereotypes, politics of gender, and human rights are critical to her process. During insurgency, Ashmina's performances brought together armed forces, Maoists, civilians, and students to raise voices against violence, and for democracy. Ashmina performs, leads workshops, and connects communities. She creates an environment of collaboration and innovation for artists at her art hub LASANAA / NexUs. The
Kathmandu Post
featured her as one of 25 individuals who shaped Nepal.
This is an online event.
Join via Zoom.
---
Website:
https://bard.zoom.us/j/82087406372?pwd=dHl5RG1ZMWpjUlZxYThqQjZQSFVSQT09