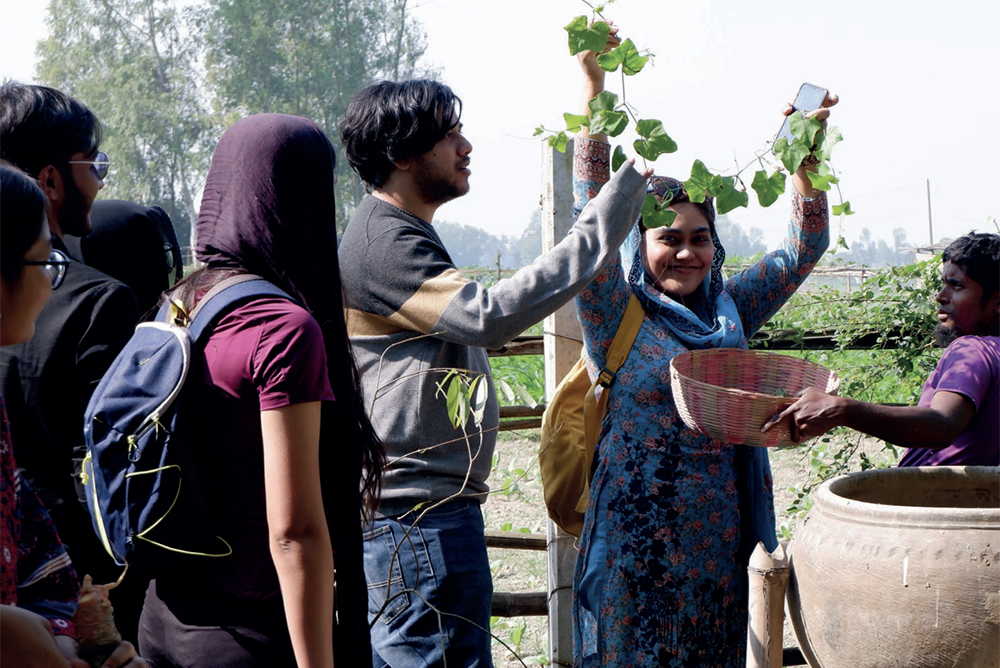 2023: A Year of Science Shop
Tuesday, June 6, 2023
6:00 am – 7:00 am
EDT/GMT-4
Online Event

6 AM New York l 12 PM Vienna
The OSUN Science Shop invites the OSUN community to attend its annual event honoring the faculty, students, and community partners that make up the project.
A partnership of Central European University (CEU), European Humanities University (EHU), and BRAC University (BRACU), Science Shop supports requests from citizens and non-profit organizations for helpful collaborations with students. Requestors benefit from the work of students and the academic knowledge of the faculty guiding them, while the university benefits from bringing real-life projects into the classroom. Community requests are frequently conceived as part of a course, internship, thesis, or capstone project.
During
2022/2023
, Science Shop supported forty impactful projects and wants to recognize the hard work of all its faculty, students and community partners. At this event, Science Shop leaders will give a short introduction and three OSUN universities, EHU, CEU, and BRAC University, will each showcase a project.
Event Details:
-Welcome message from Flóra László, Director of OSUN Science Shop and the Community Engagement Office at CEU
-Science Shop projects from the Academic Year 2022/23
Internship project: "Gender Equality and City Spatial Planning in Vilnius", EHU Lithuania, a student's perspective
Course project "For the love of food", BRACU Bangladesh, a faculty's perspective
Course project "Guest workers' monument in Vienna: mapping the diverse visions", a community partner's perspective
-Closing Remarks
---